12 Celtic players are currently out on loan in different leagues around the world. Find out what clubs some of them are playing for and how they are developing!
How Did Celtic Players Out on Loan Perform?
Celtic players are applying their trade around the world! There are 12 Celtics players who are on loan at different clubs, and 8 of those players took to the field last weekend. These players are playing for all different clubs, some vying for league titles while others are just trying to avoid relegation. Here are some of the key loaned Celtic players to keep an eye on. You can bet on all of these players at gg.bet.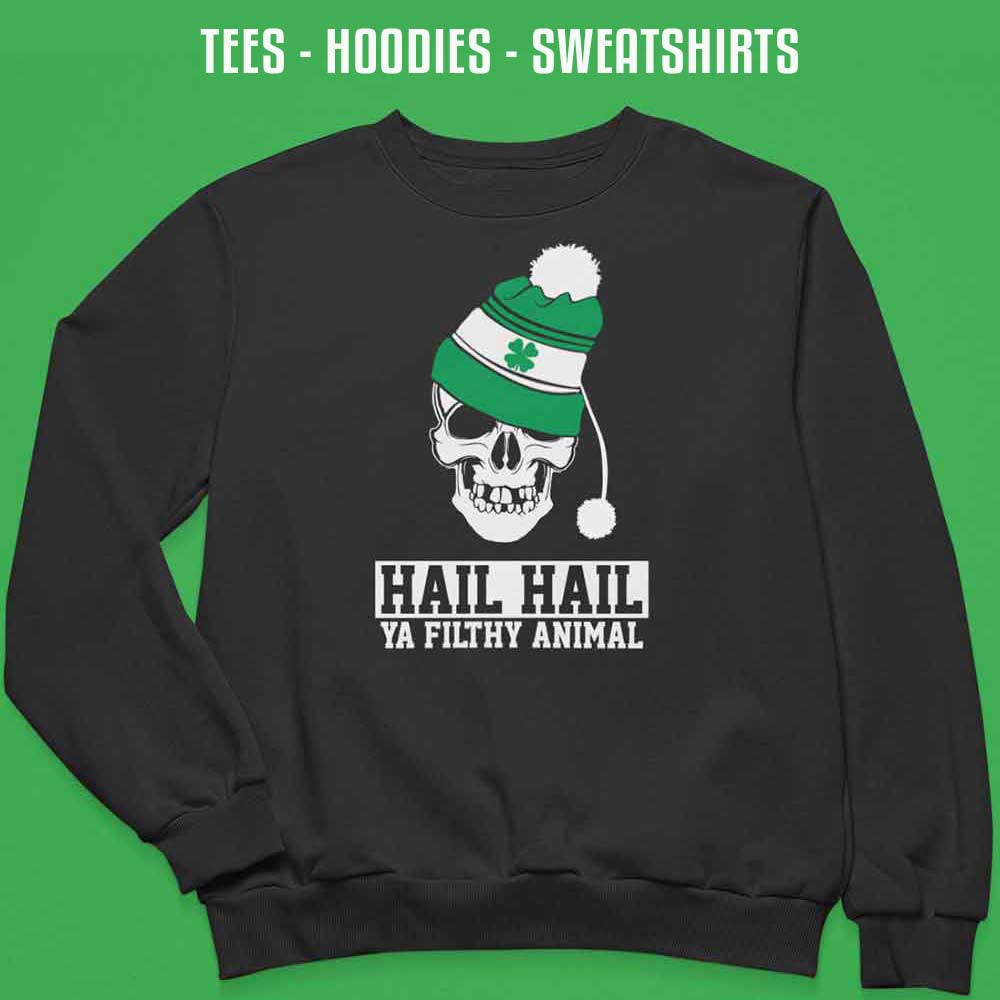 Albian Ajeti Gets a Goal Against Tirol!
Albian Ajeti is a Swiss striker who is currently on loan to Sturm Gratz, that plays in the Austrian Bundesliga (the highest level of Austrian football). The 26-year-old forward has been battling a hamstring injury which has left him out of action. However, he finally got back to playing after coming off the bench for 6 minutes in Sturm Gratz' clash against Tirol.
Despite only playing 6 minutes, the imposing Swiss striker had an immediate impact scoring a goal and helping his side to a 2-0 win. Ajeti found himself in front of the goal inside the 6-yard box. He showed composure and slotted the ball home. His next game for Sturm Gratz will be on the second of April. It will be an Austrian Bundesliga playoff match against Rapid Wien.
Even though he managed to score against Tirol, Ajeti has struggled to make an impact at Sturm Gratz. The Swiss forward has just 4 goals in 18 appearances. Celtic were hoping he could find his scoring touch while on loan, but that has not occurred. Currently, it does not look like there is room for Ajeti in Celtic's roster.
Liam Scales Plays the Full Game For Aberdeen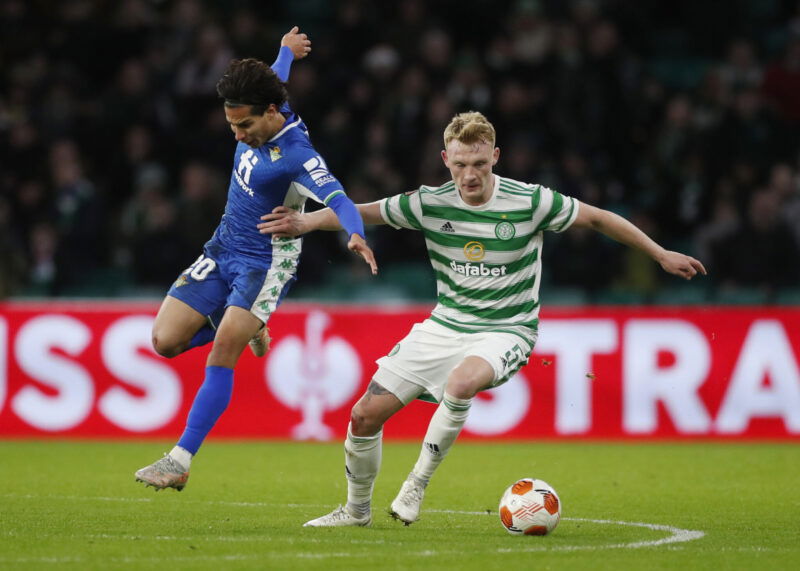 Liam Scales is an Irish center-back or left-back. The 24-year-old played a number of years for Shamrock Rovers before being picked up by Celtic in 2021. However, the young Irish talent only played 5 games for Celtic before being sent out on loan to Aberdeen.
Aberdeen showed interest in buying Scales, but Celtic weren't willing to part with the talented defender; instead, they agreed on a season-long loan for the 2022/2023 campaign. Since arriving on loan, Scales has been a solid first-team member for Aberdeen. He has made 31 appearances and has helped Aberdeen shore up their defensive structure.
Recently Scales played the whole 90 minutes against Hearts at Pittodrie, where they picked up the full 3 points with an impressive 3-0 win. Scales had a strong performance and was a big reason why Aberdeen kept a clean sheet.
Aberdeen are currently in 4th spot on the table, and while Celtic is well clear at the top of the table, they are only 3 points behind Hearts. If Scales keeps putting in performances like that, don't be surprised if Aberdeen finish the season in 3rd position.
Ismaila Soro Plays Well Against Pacos Ferreira
Ismaila Soro is an Ivorian midfielder who is currently playing for FC Arouca. FC Arouca plays in the top division of Portuguese football and is in 6th place on the table. Liga Portugal is one of the toughest leagues in Europe and features legendary teams Porto and Benfica.
Ismaila Soro has made 27 appearances for FC Arouca and has recently worked his way into the starting lineup. The Ivorian speedster has started the last 6 games. In his most recent game, he played 85 minutes against Pacos Ferreira.
Ismaila Sora had a strong performance against Pacos Ferreira. He made some nice runs and was linking up well with his teammates. Unfortunately, FC Arouca were not able to find a late goal, and the match ended up 1-1. FC Arouca would have been disappointed not to get the 3 points, especially considering Pacos Ferreira is in the relegation zone. Ismaila Sora is yet to find the back of the net for FC Arouca. However, it is only a matter of time!
Vasilis Barkas Has a Strong Performance for FC Utrecht
Vasilis Barkas is a 28-year-old goalkeeper who is currently playing for FC Utrecht in the Eredivisie, the top tier of Dutch football. He made 16 appearances for the Celtic before going on loan. He has now become the starting goalkeeper at FC Utrecht. During 30 appearances for the Dutch club, he has kept 8 clean sheets.
Standing at 6 ft 5, Barkas has an incredible wingspan. Strikers have an incredibly difficult time trying to get the ball past him, as his massive frame allows him to cover the whole goal. He is also an impressive athlete with a strong ability to read the game and get in the mind of strikers.
Thanks in part to Vasilis Barkas impressive goalkeeping skills, FC Utrecht is currently in 7th position on the ladder and has the potential to leapfrog some of their rivals. Unfortunately for Barkas, FC Utrecht lost their most recent match against Go Ahead Eagles, and the Greek goalkeeper let in 2 goals. We expect Barkas to bounce back strongly and keep a clean sheet in his next match.
Celtic continues to loan out players to leagues across the world. It has players competing for other SPL teams in Liga Portugal, Eredivisie, and even the J1 League. Celtic loans players who are young and developing and players who aren't quite good enough to get playing time in their first team.
Some of the most exciting Celtic players on loan include Albian Ajeti, Liam Scales, Ismaila Sora, and Vasilis Barkas. We could see all of these players coming back to Celtic and making a big impact. You can follow the careers of Albian Ajeti, Liam Scales, Ismaila Sora, and Vasilis Barkas at platforms like gg.bet and bet on all of their matches live.