"This has to be said about Rangers, as a Scottish Football club they are a permanent embarrassment and an occasional disgrace. This country would be a better place if Rangers did not exist."
The words from a journalist back in the 1970s as he described a football club playing out of Govan and the people who support such an institution.
I don't often feel motivated like other Celtic blogs do to mention our rivals unless there's a game coming up. However, the scenes over the weekend deserve to be spotlighted in a way some (not all) in the mainstream media will NOT want you to see.
This is no sour grapes, as a Celtic fan, I can readily and openly admit the team who won the league this weekend deserved their win. Even good-natured banter is up my street, a plane going over Tannadice rubbing salt in the wounds is fair game as far as I'm concerned. A 'get it up ye' without crossing any thresholds or lines of what's considered appropriate should be taken in jest.
The vile behaviour we witnessed on the streets of Glasgow if we hadn't been in a pandemic would've been bad enough, but the utter shameful crassness of a support with a superiority complex was there for all to see.
There are some among their support who take more pleasure in Celtic losing than their team winning, that's an absolute fact. If you don't believe us, I think more Gers fans have made the pilgrimage to Celtic Park over the last month than Celtic fans.
These will be the same people who trashed the Celtic store on Argyle Street on Sunday evening. Their team just won the league, what shall we do? Let's go smash up a Celtic shop. Makes sense.
An incident of a man performing a sexual act on himself outside their stadium on Saturday (Yes, I have unfortunately seen said video, but I won't be sharing it) just one of a number of shameful, vile and pathetic scenes for a weekend that further enhances the peepels reputation.
Fighting with each other in the street…check.
Scotland shame. pic.twitter.com/OP69mdNzeE

— Tam (@coybig6721) March 7, 2021
Willfully trashing memorial benches and urinating on statues they were protecting last summer…check.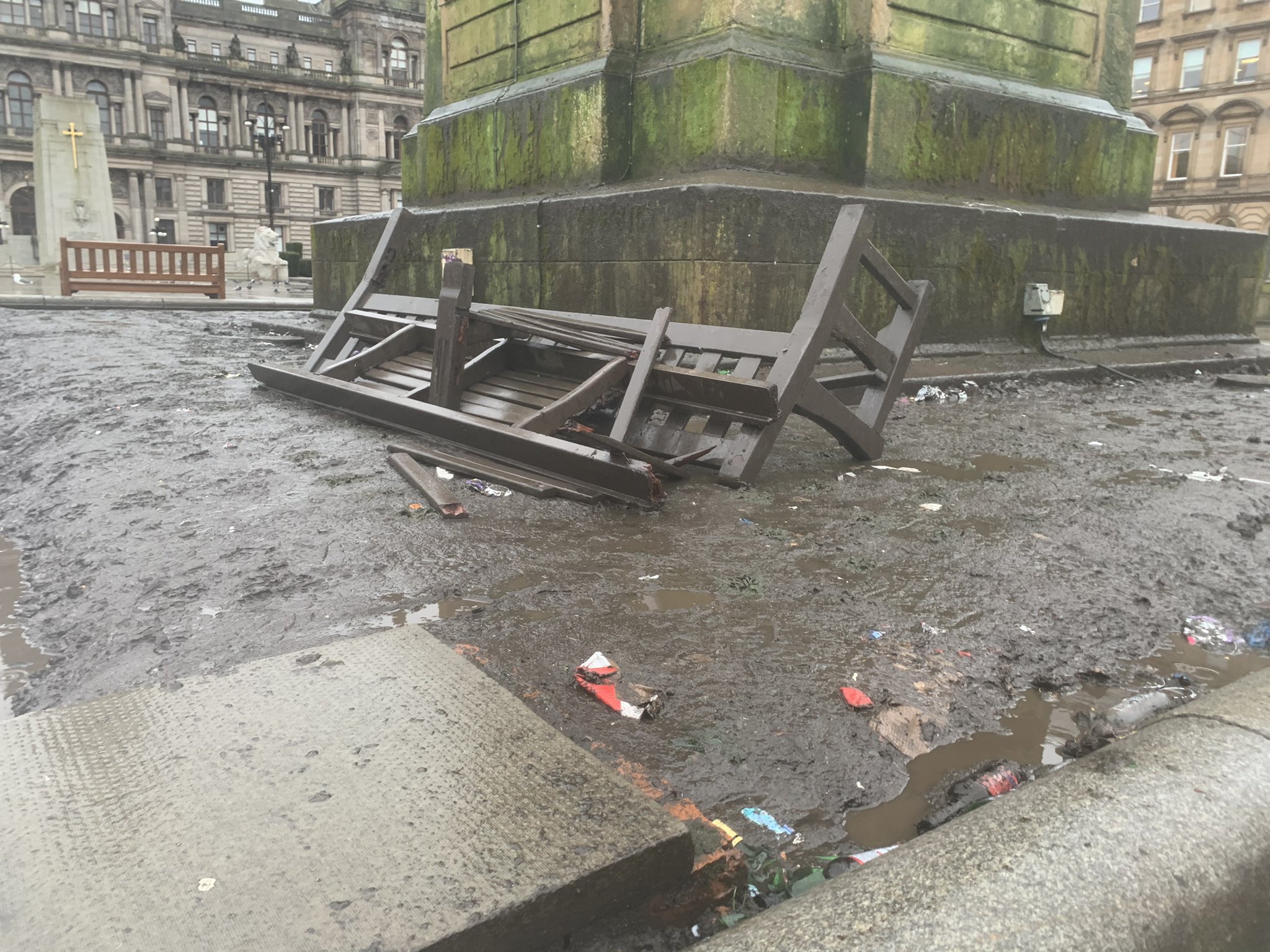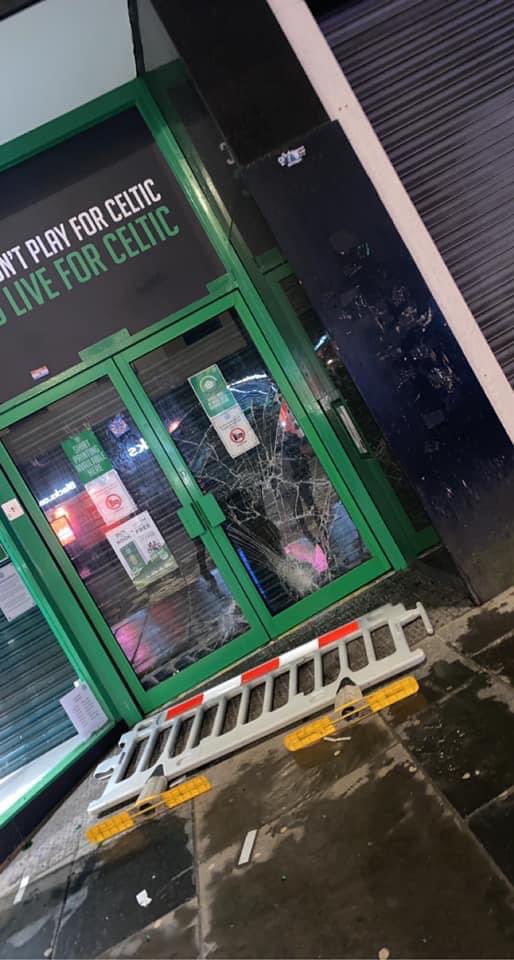 Their club and players actively encouraged them to congregate both on Saturday and Sunday at their stadium and training facility. Little signs of any face mask protection on show as they did so.
Police peacefully allowing these scenes to happen. Clyde one reporting only 28 people were arrested and seven fined. I'm guessing none of the people below were in these figures.
None of my family have even met my new daughter yet but it's ok to get a police escort for thousands because you've won at football. This city is really beginning to annoy me. https://t.co/z9nwLYU46u

— Ritchie (@Ritchieknows) March 7, 2021
Welcome to Glasgow oooft pic.twitter.com/nwKHyyHcp8

— carlo morlotti (@MorlottiCarlo) March 7, 2021
Welcome to Glasgow indeed.