Alistair Johnston has confirmed he's on his way to Celtic after the World Cup, revealing former Hoops midfielder Victor Wanyama made it clear he HAD to sign for the Hoops if the opportunity arose.
Johnston is set to join Celtic for around £3m after the World Cup. Speaking while still at his base in Canada, the right back confirmed the Celtic talks and how his current Montreal teammate Wanyama has been working as an unofficial agent for the bhoys.
Victor even told Johnston Celtic is the biggest club he's ever played for. Celtic fans obviously know this, but Spurs fans will likely be irked.
Speaking to MailSport, Alistair revealed he's Celtic bound:
'Victor is one who has definitely been in my ear about it,' he admitted. 'He had glowing reviews for the club.
'He was one of the ones who said to me: "Look, if you get an opportunity and something comes up at Celtic, you have to take it".
'Vic says it's the biggest club he had ever played for and he has played for some pretty big clubs in Spurs and Southampton — so that was a pretty glowing recommendation.
'He said that anywhere he went he still got constant shouts of "Hail, Hail" and "Come on the Bhoys".
'So I got a glowing review from Victor and I have done a lot of my own research.
'Victor has done a lot of research for me as well, to be fair — he's the best agent Celtic could have.'
Johnston then admitted he spoke to Josip Juranovic briefly after Canada's game against Croatia on Sunday.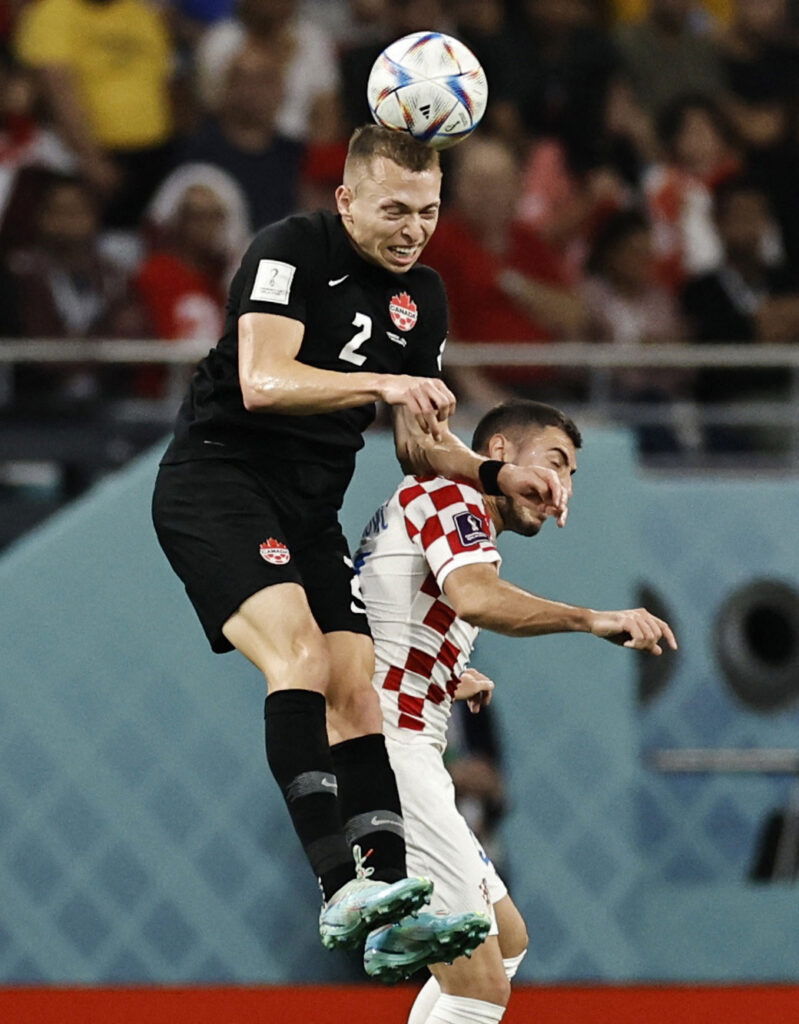 'Josip is a really good player. I had a little chat with him after the game and he is a good lad,' said Johnston.
'He played an unbelievable game for Croatia and he's quick, isn't he? He is a solid player and it's easy to see why Celtic fans love him.
'He brought the Celtic situation up a little bit to me, but that's a conversation I can hopefully have with him in a little more detail in the future.
'For now, I just wish him and Croatia all the best for the rest of the World Cup.'
It now looks inevitable the Montreal defender will be a Celtic player by January. What that means for Josip Juranovic remains unclear. Both players play the same position and it's likely the Croatian could move on for a major profit.
Johnston earned kudos for his performance against Belgium in the World Cup. However, we saw many fickle Celtic fans comment negatively about the game against Croatia.
Ange and the Celtic scouting team has picked Alistair out for a reason. Given the success rate in the transfer market under Ange, he has earned the trust of the support when it comes to signings.
As for Victor Wanyama, it's great to see he still has a love of the club after all this time away.
Canada have one more game to play at the World Cup before they bow out. At which point we'd expect Johnston to head for Glasgow.
CeltsAreHere chatted to Canadian journalist Peter Galindo this week about Alistair and what he can bring to Celtic. Have a watch here!