Celtic defender Alistair Johnston was reflecting back on his debut for the club as he was quizzed by the media.
The 24-year-old made the switch to Glasgow in early December from MLS side CF Montreal after featuring for Canada at the World Cup.
He has been in and around the club for a number of weeks having had the chance to start training with his teammates before the league leaders returned after the World Cup.
It was a big call from Ange Postecoglou to throw Johnston in at the deep end of a derby match at Ibrox but his decision paid off as he was one of the better Celtic players on the day.
Johnston appears to be settling in very well to life in Glasgow and was handed great advice by defensive teammate Cameron Carter-Vickers going into the match who described the atmosphere they were heading in to as 'toxic'.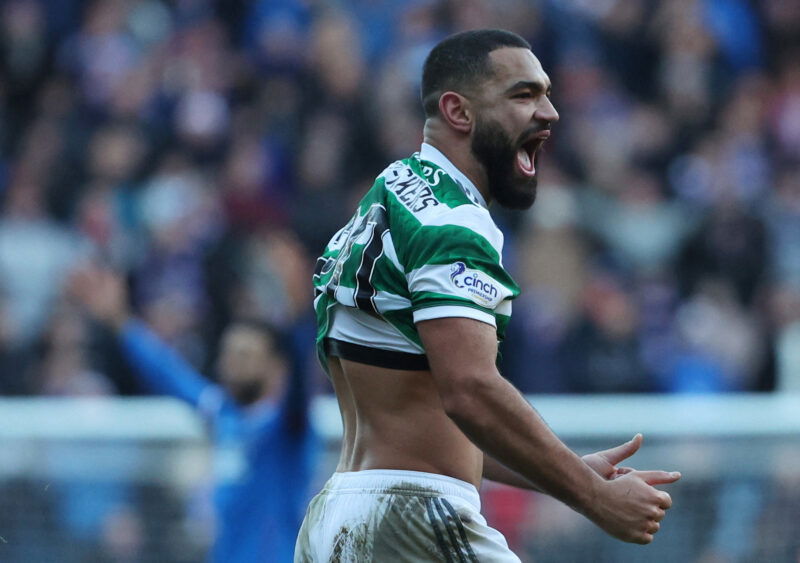 The Scottish champions got off to a fantastic start in the match as Daizen Maeda fired the Hoops in front but Johnston admits the players made too many mistakes which allowed the home team back into the match.
A bit of a turning point in the game was not too long after Greg Taylor was subbed off and Joe Hart dithered with the ball at his feet. It led to him pulling off a great save but the chance appeared to lift the crowd a bit which wasn't something Johnston was taken aback at.
"There's still so many adjustments and tweaks I want to make, but for a first performance in a place like that, I'm not going to be too hard on myself," said Alistair Johnston as quoted by football scotland.

"As a team we were playing so well and kind of let it get away from ourselves and let them grow into the match. We know we can be better. Watching the game back there were lots of decisions where I thought 'why did I do that?'

"So there's lots of room for growth, which I think is exciting. It was a good start and if every match is like that in terms of the atmosphere, it will be a pretty fun time here.

"I learned a lot about Scottish football, just there alone, and already looking forward to playing the next one and seeing them back at Celtic Park in the near future.

Soccer Football – Scottish Premiership – Rangers vs Celtic – Ibrox, Glasgow, Scotland, Britain – January 2, 2023 Rangers' John Lundstram in action with Celtic's Alistair Johnston Action Images via Reuters/Lee Smith

"People said, especially at Ibrox, they are going to be against you, it's going to be toxic, it's going to be loud, and any little bit of hope that they can get behind, their crowd will. And they did.

"Everyone brought me aside. Carter-Vickers was saying it was going to be something you haven't really experienced, it's going to be a cauldron, especially if we make a couple of mistakes and let the momentum swing, even if it doesn't feel like they are doing much it can get the crowd into it and all of a sudden the game can change.

"Just be ready for that, understand that it doesn't matter what you do they are going to be booing you the entire time and cussing you out. Just get ready for it. And at the end of the day just enjoy it, because you will."
Carter-Vickers had another standout performance on the day but once again it shows his qualities stretch further than what he does on the park.