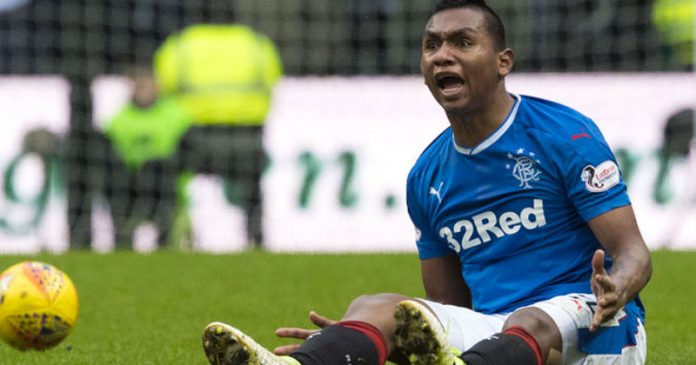 BBC radio's Billy Dodds has indulged in some crack pot punditry which can only be described as absolute dog meat.
The former Ibrox man bemoans Morelos being sent off and pins the blame on Scott Brown for going down to easy for the challenge Morelos was finally booked for.
No mention in Dodds revisionism did he mention Morelos had already committed four or five fouls without a booking and it was most likely for persistent fouling. There's no doubt Morelos fouled the Celtic captain and ironic cheers were heard from the home support when the striker did get his yellow.
The Colombian then only has himself to blame for cheating in the last minute to try and get a penalty. The player thought he was through on goal when Celtic stopped him in his tracks – he threw himself to ground and the result was a second yellow. No complaints.
Unless you're an Ibrox sycophant.
Dodd's told Sunsport: I don't know where to go with Alfredo Morelos! He brought so much to the game and he worked his socks off.
"But he found himself being sent-off again.
"Scott Brown got him booked for the first one, no doubt. There was just a little bump and it wasn't enough, for me, to get a booking but Brown threw himself and got him booked.
"But what Alfredo Morelos has got to realise then is 'I'm on a yellow' and he doesn't dive the way he dived, because it was a blatant dive. You can't say anything else about it.