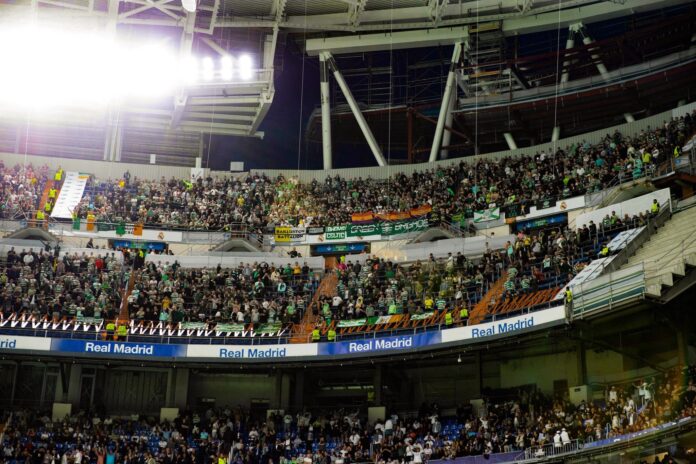 CELTIC FANS went over to Spain in their numbers this week, and despite the game being a dead rubber and the heavy 5-1 defeat, they were still in a party mood at full time.
Videos making their way onto social media show Celtic fans on the ground outside the Santiago Bernabeu and those on the walkways above partying and having a good time.
Check it out below.
Celtic fans are brilliant supports both home and away. We have suffered so many away defeats in Europe over the past 25 years, the away day is more about the trip itself, and the chance to meet up with other Celts abroad and have fun.
Despite losing on the night, Celtic fans left the stadium in good spirits and I'd imagine they'll enjoy the rest of their night before people start heading back home.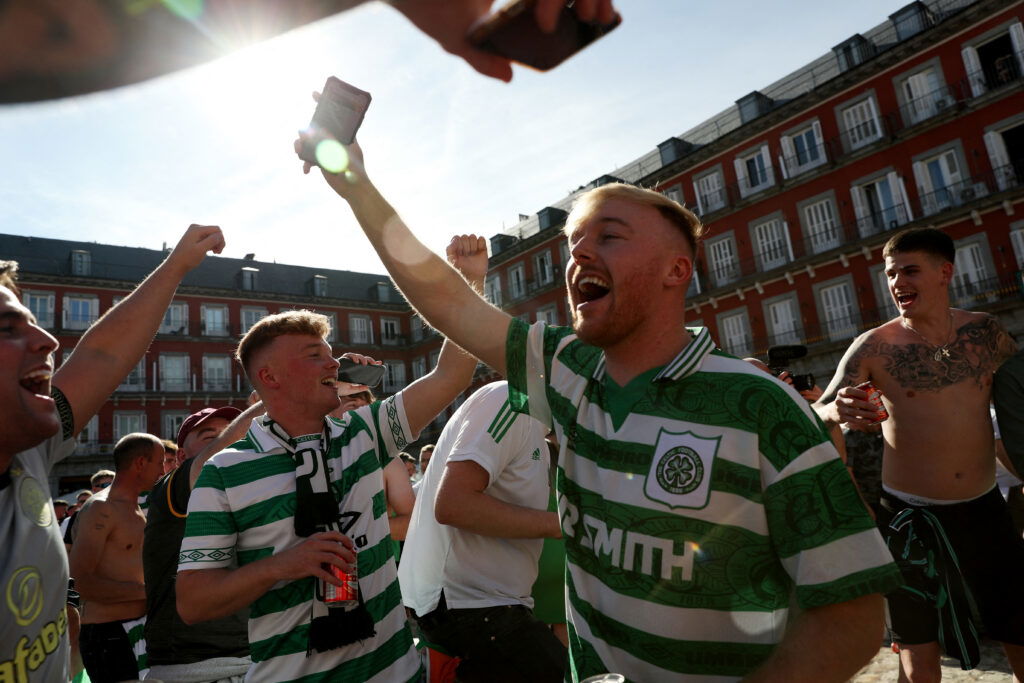 Most of these supporters will be heading back from Spain and then straight back out to watch Celtic on Saturday at Parkhead.
There are three games left in the SPFL before the World Cup shutdown and three wins are absolutely imperative.