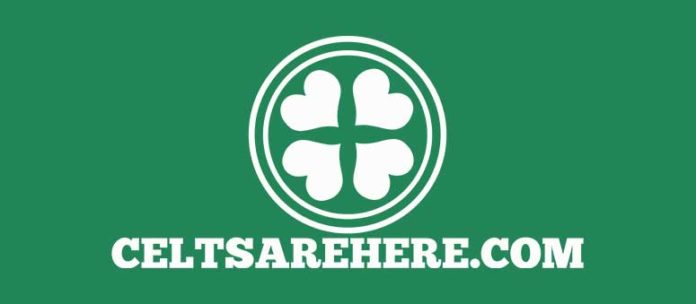 Anthony Stokes can divide opinion within the Celtic support.
His Celtic career to date has had its ups and downs but it's fair to say Anthony has always been the bridesmaid but never the bride.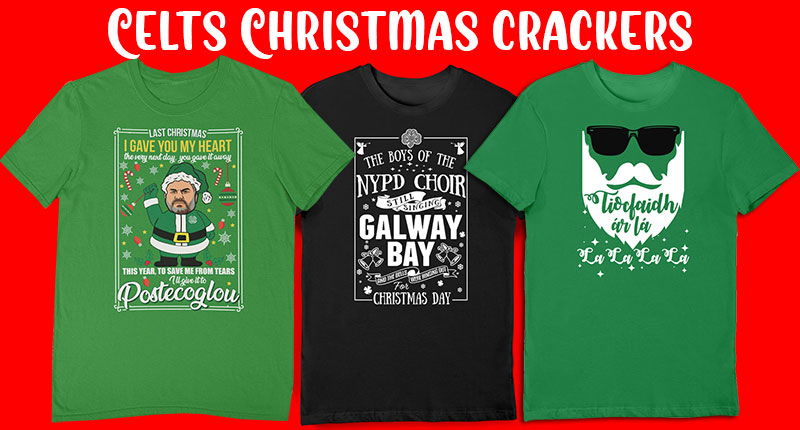 TRANSFER SPECIAL
Why is that?
When Neil Lennon brought him over from Hibs there was excitement that this bhoy could bag goals for the club and he has done that for sure. However he has had to live in the shadow of Gary Hooper who was Celtic's talisman up until this summer. When our backs were against the wall and we wanted something to happen we would all look to Hooper to do something. More often than not the English born striker would come up with the goods, leaving Stokes as the sidekick in their double act.
Neil Lennon's fondness of Samaras and Hooper meant that Stokes has fed off scraps for a long time now. Rather than sulking, when he has had his opportunity the Irishman went about his game in a professional manner, contributing whenever he was called upon.
Fast forward to this season, Hooper is now a Celtic afterthought while Stokes has had to carry a lot of pressure on his shoulders, especially through the Champions League qualifiers when little help was given to a squad that had lost two massive players. He's been thrust into the limelight and now finds he's the one walking down the aisle. Has he buckled under the responsibility? Far from it.
His goals and assists this season have been pivotal to where the club finds itself now. The Karagandy home tie being a perfect example of someone who has been selfless trying to drive the team forward. When it looked like we were heading for the agony of extra time the Irishman forced the issue and showed fantastic footwork before knocking it back for James Forrest's winner. A sign of maturity on his part and a nod to Neil Lennon that he can play a hand when it matters.
But this shouldn't be any surprise to Lenny.
On October 15th 2011 Celtic found themselves a whopping 3 goals down to Kilmarnock at Rugby Park. There was 17 minutes left on the clock when Stokes fired Celtic back from the brink. A quick double from the striker sparked the comeback that ultimately changed our season. They goals were so important Lenny probably missed them whilst scribbling down his resignation letter. Stokes calls his first goal at Kilmarnock as the most important of his Celtic career – He said:
"My most important goal for Celtic was the free-kick against Kilmarnock because so much was said about it.
"We were 3-0 down and well behind Rangers in the league. Sometimes you need that and it got us back into things.
"In the context of the whole season the Killie goal was massive."
I don't think anyone could argue with that.
With the Champions League nearly upon us and 6 mouth watering ties with some big European names; is it the strikers time to really shine?
Stokes admits to feeling frustrated at his long term injury last season, an injury that kept him on the sidelines while his teammates were conquering Barcelona and coming 2nd in their group. He explains he wants to be in the thick of it this time around –
"I am looking forward to the Champions League because it was hard to watch from the sidelines last year.
"I missed a lot of game time but the lads did well and I'm looking forward to being a part of it this year and hopefully getting some goals as well.
While Celtic have added 2 strikers to their ranks in Amido Balde and Teemu Pukki, there is still no sign of a natural poacher so every Celtic forward knows they will have to play their part if they are to achieve success this season.
I believe this is a massive season for Anthony. He has the opportunity to cement himself as Neil Lennon's number 1 striker and the news that Trapattoni has left Ireland means he may now get the opportunity to play for his country again. If he succeeds in the first instance then the latter will surely follow. Stokes knows what he needs to do in order for this to happen –
"My target this season is to score as many as possible. It all comes down to how often you play though – I have to get into the team every week to hit the targets.
"As a striker you want to get at least 20 goals a season. Scoring 25 to 30 is the aim and that will be no different this year."
I accept that Stokes will always have his critics. I know this because I used to be one of them! My biggest gripe with Anthony was that I felt he never quite knew when to shoot and when to pass. Something that still creeps into his game from time to time but he has improved of that I have no doubt.
So if the question is 'Can Stokes replace the goals Hooper took to the Premiership with him?' I would say, yes of course.
Can he make an impact on the Champions League? I think so.
Can we look to him when Celtic are backed into a corner for some inspiration? Absolutely.
He's in the last year of his deal and has made it abundantly clear that he wants to stay with Celtic. Whatever you may think of the Irish striker he comes with a certain amount of goals and assists, that can never be underestimated.
I hope he can live up to his potential this season.
Hail Hail
@creg1888