Celtic fans have mobilised over the past 6 weeks in an attempt to get the custodians of Celtic to do the right thing and rescind any offer of employment to Assistant Chief Constable Bernard Higgins.
The rumoured start date for Higgins at Celtic is January, and fans have made it abundantly clear they don't want this guy near Celtic and certainly not drawing a wage from the club.
If you want an idea of the damage Bernard has helped inflict on your fellow supporters, we would strongly urge you to listen to this Four Tims and a Podcast session.
The misery Higgins has helped generate while at the helm of the offensive behaviour act and attempting to criminalise normal football fans can not be rewarded with a job at our club.
Today the Higgins protest went global. Fack the Bill posting images from across the world, including New York City of 'Bernard Higgins Out' banners. From Dublin to Dubai, the message is clear, keep Higgins out of our club.
1/13 Supporters are uniting across the globe to send the message that Bernard Higgins is not welcome at @CelticFC – New York ??? pic.twitter.com/8O2roaYaGC

— FAC (@FACKilltheBill) November 30, 2021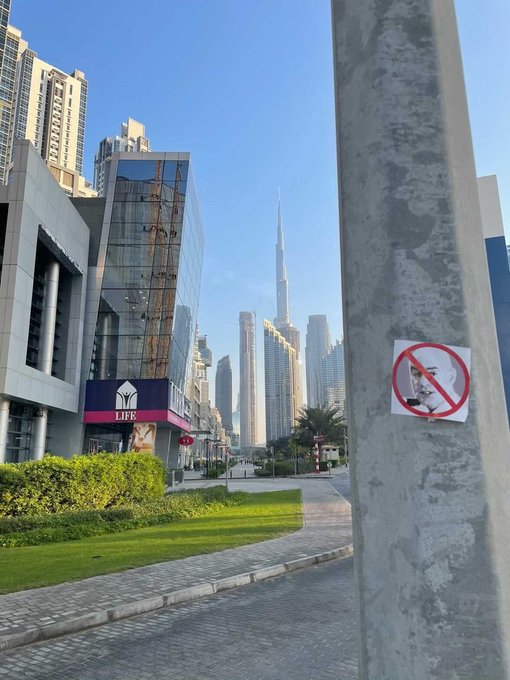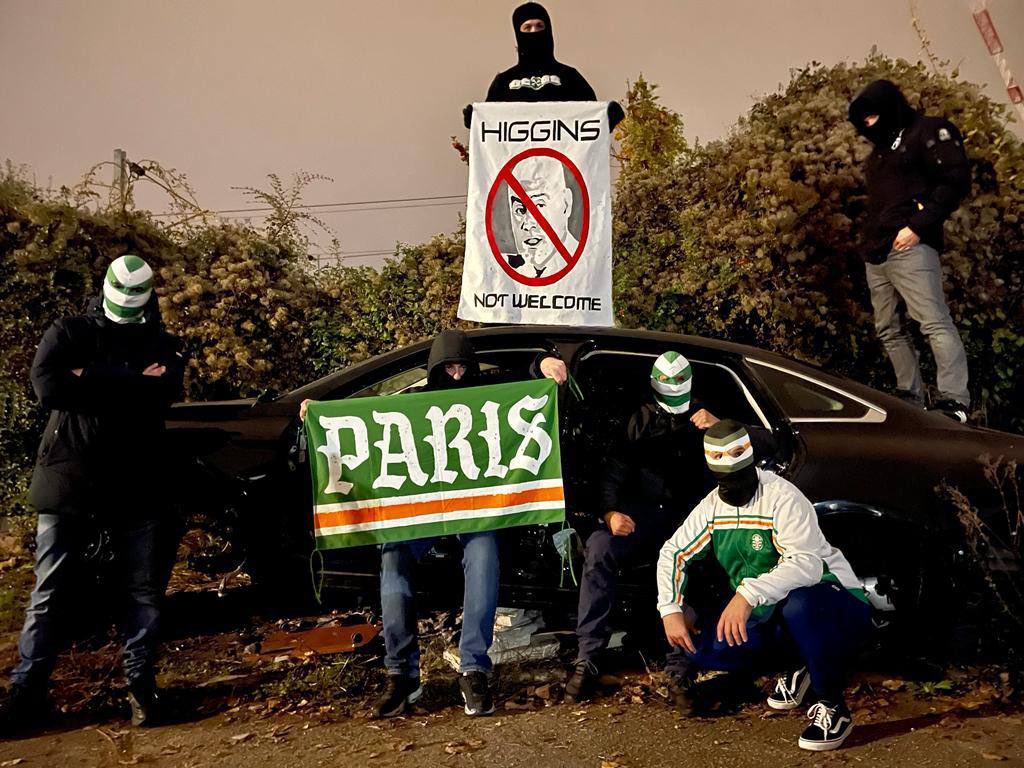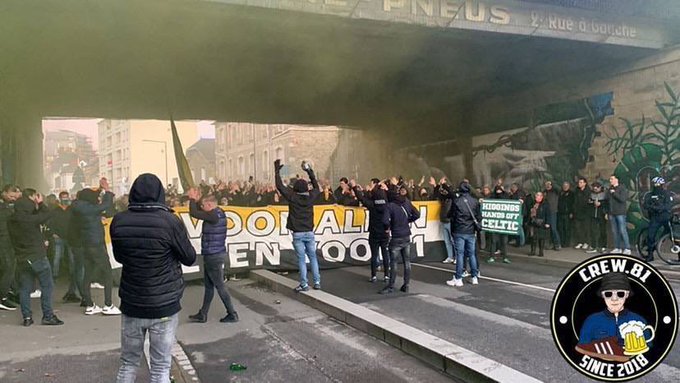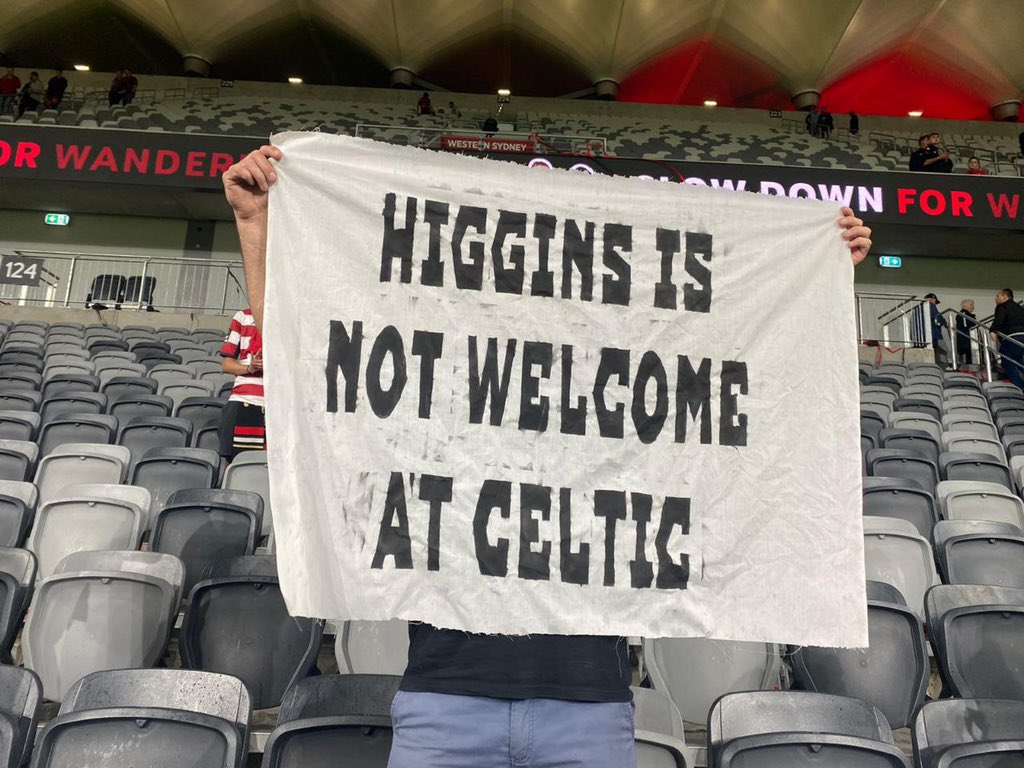 HOW CAN YOU HELP?
Send this ready made email to our acting chief executive Michael Nicholson.
Sign and send it to : mnicholson@celticfc.co.uk
You can also join fans on Thursday by bringing your own Higgins out banner to the stadium to show your support.
See banner below.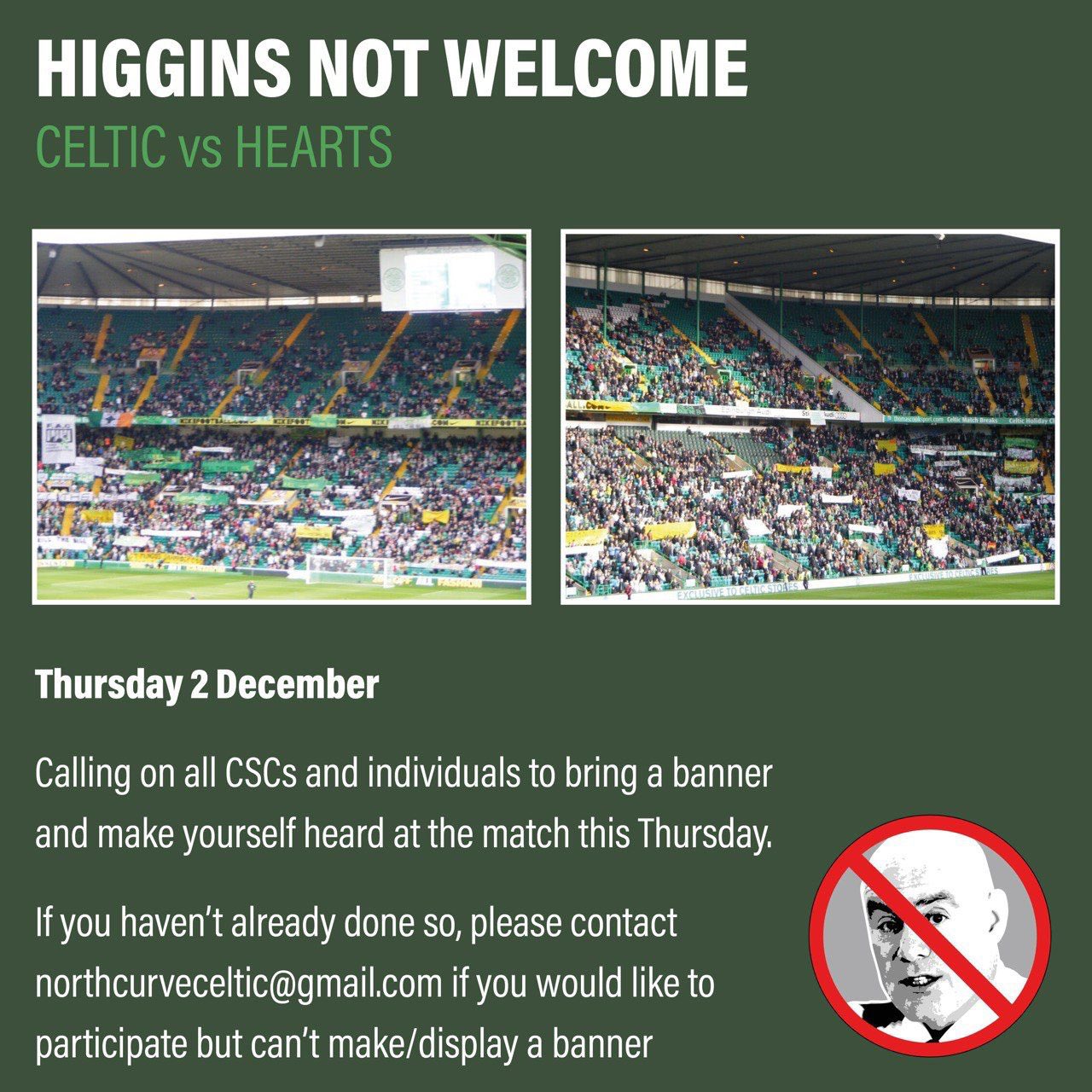 Our opinions should matter, and while many of you might not be directly affected by the actions of Higgins and his cronies, it makes it no less palatable that our club want to employ him.
Help stand up for your fellow fans and send a message to the custodians of OUR football club.
We as a site have officially pledged our support to the protest and firmly stand behind the measures taken to this point.