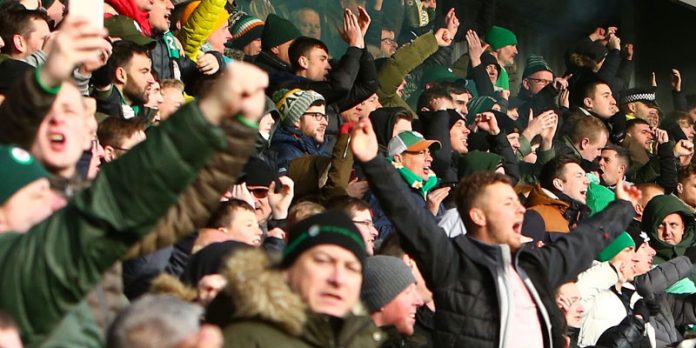 Success is subjective. One team's failure is another team's success. At a club like Celtic, winning trophies is the measurement of that success and anything else is deemed a failure. 
In the past and certainly in the future, poor displays from players will quickly be forgotten should a win be obtained on the day. The same could be said for this season. The team lacked some creativity and ruthlessness shown in seasons prior as well as struggling to break through packed defences set out to stall and frustrate. 
The backlash from supporters was well documented but not wholly unexpected. Player performances were poorer than the Celtic support expect with more pressure being placed on them with 10 titles in a row up for grabs. 
In contrast, success is all that matters and results are the only goal. If Celtic had played equally poor but managed to scrape wins from games that we drew or lost and somehow won the league, the criticism and scrutiny may not have been as fierce as what was felt all season. Of course, the players and management earn a handsome wage and will be scrutinised regardless but with success comes leeway and slack from supporters willing to trade good performances for points on the board.
Without fans in the stadium, the voices of supporters have been muted. Every groan, hiss and cheer feeds to players and the disdain for performances from fans would have been obvious.
In the current climate, a player would simply have to avoid social media in order to block out this negative energy and frankly, why wouldn't they? Some of the abuse aimed at players was deplorable and would make it very difficult to give your all for the club knowing the person calling for your head last week is now celebrating your goal with you.
Most players have heard about the atmosphere inside Celtic Park before signing for the club but will the current crop of players be recommending signing a deal with Celtic knowing that fans will be insulting them after bad games? The situation becomes more frustrating with the lack of engagement from the board but this is another story altogether. 
Change is obviously coming at Celtic Park from board to player level and a strategy for short and long-term success must be drafted. For a team to compete in 3 domestic competitions and also do well in European competition, a bigger squad with quality players is required. With this comes a risk whether through financial implications or player morale dropping if squad rotation is not achieved to a satisfactory degree.
Managing a large football team is not as easy as much as we might like to think it is. Celtic are likely to cash in on a number of high-profile players this summer as well as loan signings returning to their parent clubs, we can likely afford to take this risk of increasing our squad size in order to compete on all fronts.