Celtic have confirmed they will take part in a four team tournament later this year while the winter World Cup is going on.
We reported earlier today there was strong rumours down under of a Glasgow Derby taking place in Australia later this year. While Celtic haven't confirmed who the three other participants will be – can we assume one of them will be the Ibrox club?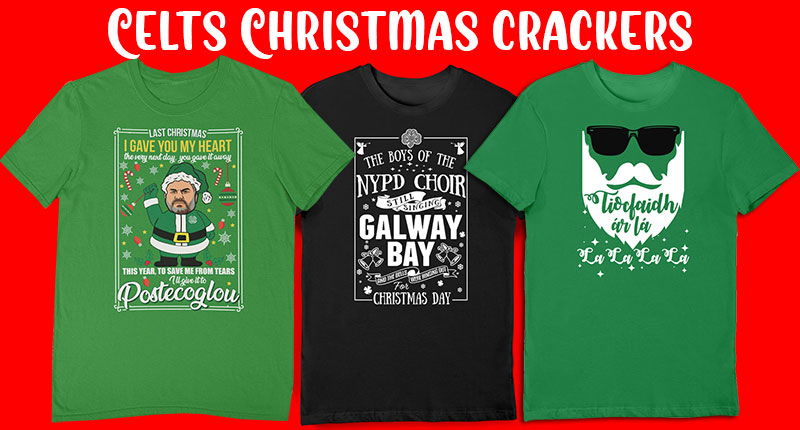 Thursday Flagship Podcast w/ Gianni Capaldi
Here is Celtic's press release in full:
Celtic are set to play in a four-team tournament at the end of November as Ange Postecoglou takes his team home to Australia.
The Hoops boss, who is the most successful manager in Australian football history at both club and international level, will head home with his Celtic squad during the five-week break in domestic football later this year due to the 2022 World Cup in Qatar.
Celtic have long had a very strong support base in Australia, which has only been strengthened since Ange Postecoglou's arrival at the club back in June this year. And Celtic fans in Australia will be delighted to get the opportunity to cheer on the Hoops live in the four-team tournament.
For the Celtic manager, the trip to Australia will be beneficial to his squad ahead of the resumption of competitive football in the middle of December, while he is also looking forward to returning home.
Speaking to the official Celtic website today, Ange Postecoglou said: "I haven't been home for almost three years by the time this comes around so I'm super-excited.
'The club's obviously been down there a couple of times before and I know just how passionate the Celtic fans are about the football club, so we're looking forward to it.'
"It is a homecoming in many respects. That's where my roots are, that's where I grew up and I know that since I've been in this position at Celtic, people have been following my journey, whether they know me or not, and I'll have a great sense of pride going back to Australia as manager of Celtic.
"It will be special. The club's always had a strong connection with Australia, and I know how passionate the supporters' groups are down there and how they follow the club, whether that's been with Tommy Rogic or Scotty McDonald, or Jackson Irvine – people who have passed through the club – and now I am manager of the club.
"And I think the Australian public in general will take great pride that one of theirs is in charge of such a famous club.
"We just want to represent this football club and what it's all about. I've understood the responsibility I have for it since I've taken on the role, but I just know how passionate people are and the first thing is they'll want to get to a ground and watch the team play, just to have that feeling.
'We all know what the Celtic support is like and that's not just here at Celtic Park. We've felt it on away trips in Europe and people will see that, back in Australia, they're just as passionate.'
"It's enormously important because I don't take for granted the distance between here and back home, and you need to understand that, for people to be that passionate about a football club that's halfway around the world – most of them are watching our games in the middle of the night.
"So for them to be able to share it with other people that they follow this club with and watch the team live will be a special moment for them.
"And it will create, I think, a unique atmosphere which only a Celtic crowd can provide. So for Australia sporting followers, they're realise it's something special.
"Just being back on home soil and bringing this great football club to my shores will be special."
It will be interesting to see what other clubs will be competing and if this being a tournament negates the criticism and opposition we've already seen this morning in reaction to a potential derby overseas.
Many Celtic fans don't want to see the club working with their Glasgow rivals in any capacity. If they're both invited to the tournament, does that offset concerns it was purely a move to get money out of a brand the club claim they're not part of?
It gives Celtic fans a focus and a dose of club football during the World Cup. The international competition will take place in Qatar at the end of the year. While some of our players might be away with their countries; there will be enough left behind for the tournament.
We await to see who will join them.
We're currently running an Instagram poll on the potential of Celtic taking in the Ibrox side outside Scotland. Get involved at HereCelts Instagram.
Right now, Celtic are part of a major title run-in with their rivals and with two derbies still to play this season – there will be nothing friendly about those encounters.