Celtic pundit Mark Wilson has been a bit too overly critical of fullback Alexandro Bernabei and admits that he 'fears' for him.
The 22-year-old completed a move to Glasgow last summer from Argentinian club Lanús and has been given a run of games in the side due an injury picked up by Greg Taylor.
Ange Postecoglou rotates his side which has meant that Taylor and Bernabei have both had more than a fair amount of minutes on the park.
So far this season, the Argentinian has made 13 appearances for the league leaders and will be hoping to have a strong finish to the season.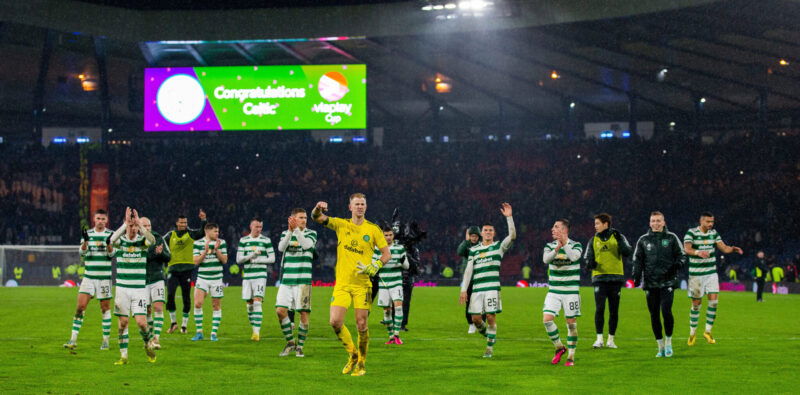 Playing as a fullback in Postecoglou's system is very demanding and challenging but players appear to thrive as they take a step in to the middle of the park to create an overload.
As many fullbacks have never played the inverted role, it does take some time for players to adapt to it and they kick-on which is the stage Bernabei still appears to be at.
There is a lot of potential in the player but he just needs to continue to develop and that will only be done while on the park and even though Wilson still thinks that he could come good under Postecoglou, he reckons that he'll have to work fast.
"I thought he started his Celtic career well. I thought he came in and looked lively and I thought he fitted the mould in terms of getting up and down the pitch. Defensively he would be a concern for me," Wilson said speaking on Clyde Superscoreboard.

"People just go by him like he wasn't there. I saw that last week as well.

"In the first half [against Morton], his use of the ball wasn't good enough. I think he's got a lot of improvement to do.

"I think he still deserves time. Look at the guy that's in front of him at left back, for instance [Greg Taylor].

28th December 2022; Easter Road, Edinburgh, Scotland: Scottish Premiership Football, Hibernian versus Celtic; Alexandro Bernabei of Celtic warms up

"Kind of written off, people thinking he wasn't good enough and now he is a stand out at left back, and probably the best in the country.

"So I think he deserves time, but he needs to improve quickly because with Juranovic away and Taylor not fit, then he has to be the man to step up and make the position his own."