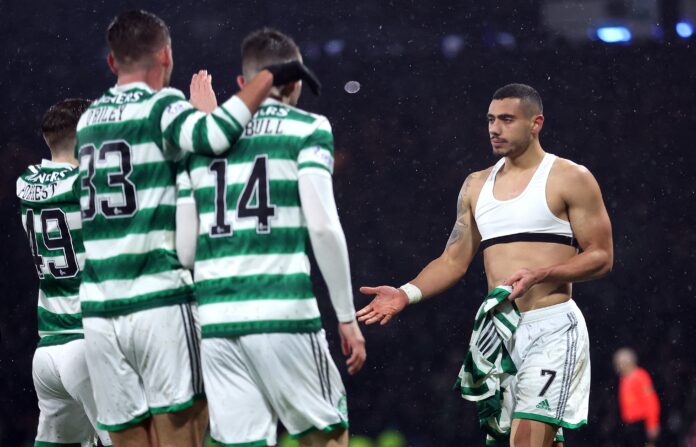 Celtic manager Ange Postecoglou, is known for being strategic and calculated when it comes to managing his players.
He is not one to hold onto players for sentimental reasons and is quick to make difficult decisions when necessary.
It was evident in his handling of Josip Juranovic, one of his first signings, whom he swiftly replaced and let go as soon as he expressed a desire to leave the club.
This ruthless approach has led to Clyde SSB personality, Hugh Keevins, predicting that Giorgos Giakoumakis will not be seen in a Celtic jersey again.
Keevins believes that the club's decision to bring in a new player, Oh Hyeun-gyu from Korea proves that.
"I think they've made up their mind that they want Oh [Hyeun-gyu] from Korea." As quoted by Vital Celtic.
"And they want whatever profit that they can get for Giakoumakis.
"That will pay for Oh and in his own mind, Ange Postecoglou knows that Giakoumakis has played his last game for Celtic."
Ange and Celtic will look to sell Giakoumakis for a profit to fund the acquisition.
It is probable that the decision was taken immediately after Giakoumakis refused the new contract offer from the club.
While it may be unfortunate for Giakoumakis, it is clear that Postecoglou prioritises the success of the team over individual sentimentality.
Celtic's next match is against Dundee Utd on Sunday. By that time, there could well be a few Celtic exits if the club get their way.