O
d
son
ne
Ed
ou
ard
is
confident
that
his
experience
dealing
with
the
pressure
at
Celtic
will
help
him
cope
with
the
current
situation
at
Crystal
Palace
.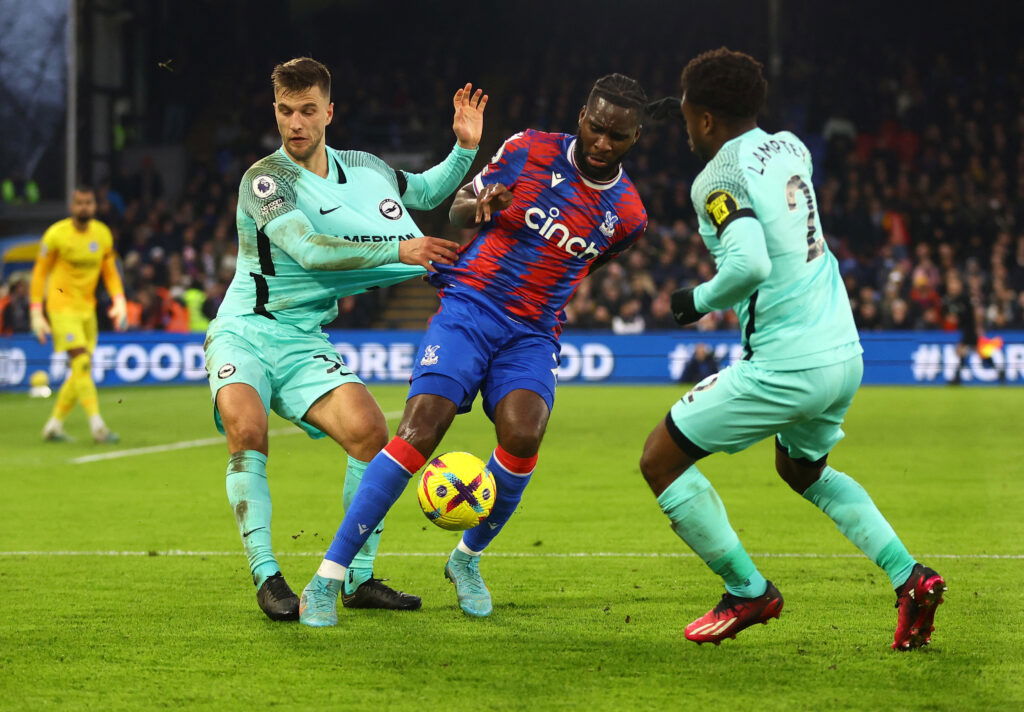 He was gearing up for a huge derby clash against rivals Brighton and Hove Albion, and knows the importance of the game to the fans.
He started the derby on Wednesday night, but he couldn't make a meaningful impact in the 79 minutes he played. Playing through the middle, he only managed to get off two shots and missed a big chance in the 1-0 loss to Brighton.
Edouard has had some patchy form this season, but he was using his experience from Celtic to help prepare for the match, albeit the derbies are not comparable.
Speaking to the Crystal Palace website in the build-up to the match, French Eddy said:
"We feel more pressure in this game, because it is a game you can't lose. You can do what you want, but you cannot lose. That is the pressure. I like this pressure. I had to deal with this pressure at Celtic, but it is good because you give more.

"I know what this (kind of game) means for the fans. We have to give everything in this game – to be at 100 per cent, or more like 200 or 300 per cent to try to win this game. We have to try to win this game for the fans. The derby is so big because the rivalry is from a long time ago. There is a different atmosphere around the derby."
He's starting to rack up more minutes on the pitch now, looking to show his true potential in the Premier League and end the club's goal drought, with just one goal in their last five matches