After the announcement of Celtic's Europa League tie vs Zenit St. Petersburg, the Russian club tweeted out a friendly guide to the beautiful city, in hopes of aiding the Celts. The post and article were meant to be a token of friendship, but the replies and responses it devolved into something much worse. Although many fans were appreciative of the gesture, a few started making comments that would be generally considered xenophobic.
"Will your ultras stab and kill us", "Think I will give it a miss, too many racists for my liking"; comments like these were prevalent in the replies to the tweet. Despite the Zenit fans offering hospitality, food, drinks and ensuring a good experience, some people went out of their way to hate on the country, the club and the people.
To add to this notion, the Scottish Sun published an apocryphal article deeming that a group of Zenit fans are planning to trash up Glasgow. Numerous local media outlets are also seemingly finding every negative piece of news about Zenit and posting it, perhaps to put Celtic fans off from travelling to Russia. Good pieces of news, like the high security and
effort being put into making the atmosphere top class, have been ignored outright.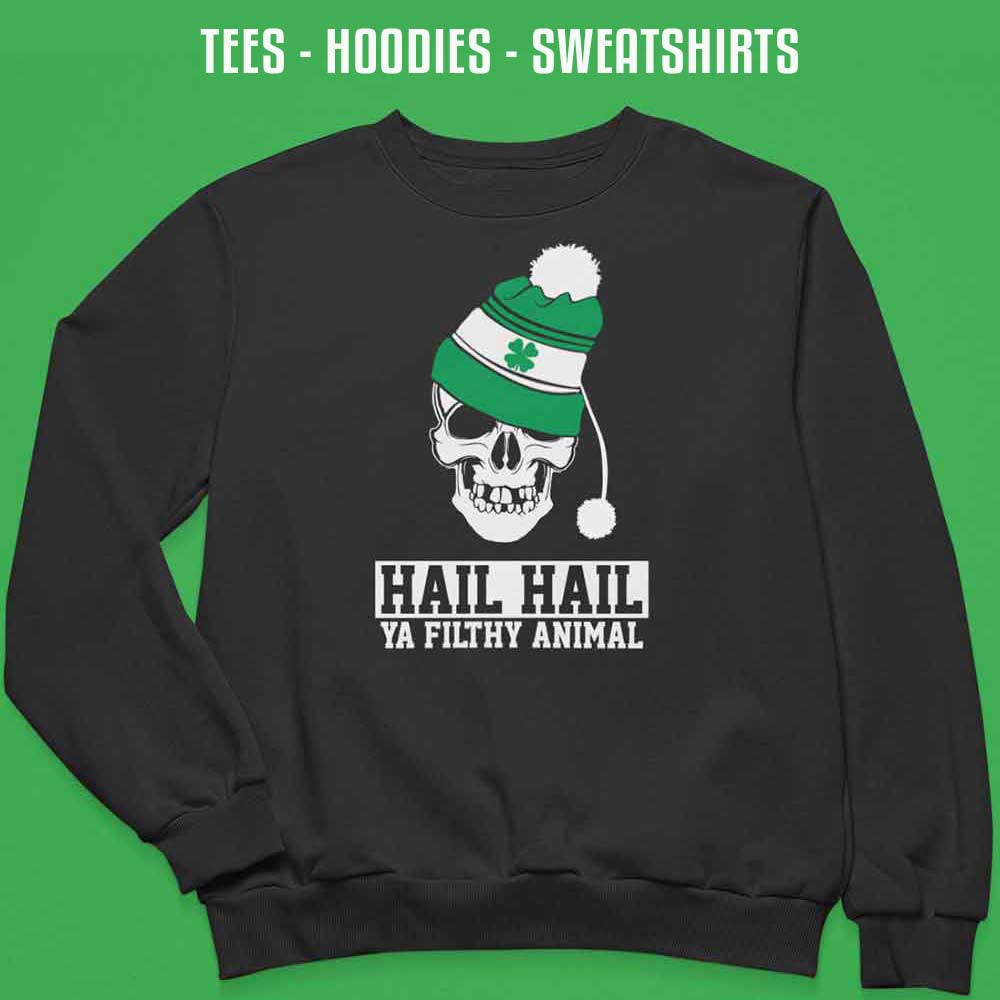 Ironically, the xenophobia put ahead by such people and outlets, is astronomically higher
than the xenophobia in the nation itself. But, it is not the general person who is to blame for this perception, for he/she is forcibly fed this by popular culture and other influencers.
This skewed view of the Soviet Union (then) and Russia (now) dates back to the Cold
War. Throughout that period, the Russians were always shown on the wrong side of things.
Movie villains, comic book antagonists, commie criminals, you name it. Unfortunately, this
belief continued even after the end of the Cold War, and still does.
The mainstream shows each and every part of Russia as a third world country, filled with
poverty, uneducated brutes and racist, xenophobic people. In reality though, it is a
developed country, as good as any European one, with very nice people and the most
beautiful sights.
Admittedly, there is racism and xenophobia in Russia, but it is not at a level exponentially
higher than other countries. Both Italy and France are considered to be the sweethearts of
the footballing world; yet, racism on the field is much more noticeable in them. Anti-Semitic symbols, racist banners and other such offensive items are common in the European game.
Racist chants, which Russia has been notoriously accused of promoting, have also decreased by a lot in the past few years. Eradicating racism is one of the RFU's (Russian Football Union) top priorities. Recently, an Anti-Racism Chief was appointed to drive the mission. Occurrences of racism are also on a steady decline, and in the coming years, will reach the levels of the top leagues.
As for safety, security and hospitality, there should be no concerns at all. Every game
(especially European ones) are heavily policed by armed police and even the army on
occasion. Streets are cordoned off and the authorities ensure that every spectator has a
smooth and swift throughout the course of the match.
Hospitality should also be a breeze. Russian people are typically helpful and friendly,
contrary to popular opinion. You'll find many places and persons in the city offering food
and drinks at low rates. The overall experience is just like what you would have at any major European city.
The story does not end here though. What most do not realise is the effect their comments
have on Russian football. Most people make absurd assumptions about the experience,
going by things they have read, or heard. As a result, the gestures of friendship turn futile,
and a sense of hostility develops. When someone reacts to it in an angry manner, the media and people call start attacking Russia again.
Even though this article might seem like propaganda, and might seem very farfetched, it
is a real appeal to the Celtic fans. It is an appeal that urges everyone to go to St. Petersburg and to have a taste of the Russian experience. Blind hate and baseless criticism helps nobody, especially those who aim to make things better. Russia and Russian football is doing the same, marginalising them will not do any better. Given below are some links to help you understand the picture of Russian football and to ensure that you have a great time in Russia. Best of luck, and we hope you have a phenomenal experience in St. Petersburg.
@IscoOntheDisco in collaboration with @RusFootballNews
Links:
Report detailing incidents of racism in Russian football: http://www.sova-
center.ru/en/xenophobia/reports-analyses/2017/06/d37316/
Guide to visiting St.Petersburg: http://en.fc-zenit.ru/fans/st_petersburg/
Zenit official Twitter account: https://twitter.com/fczenit_en