We tend not to take much to do with the other side of Glasgow unless we're about to do battle on the field with them but we've been having a good laugh on social media tonight as Mike Ashley popped back up to troll the gullabillies.
We count roughly five times they, along with the Daily Record and their minions that the deal between Ashley, Sports direct and The Rangers has been terminated and the super Gers board has vanquished the millionaire with their staunchness.
So, you can imagine the surprise tonight from inside staunchville when Sport Direct posted the following.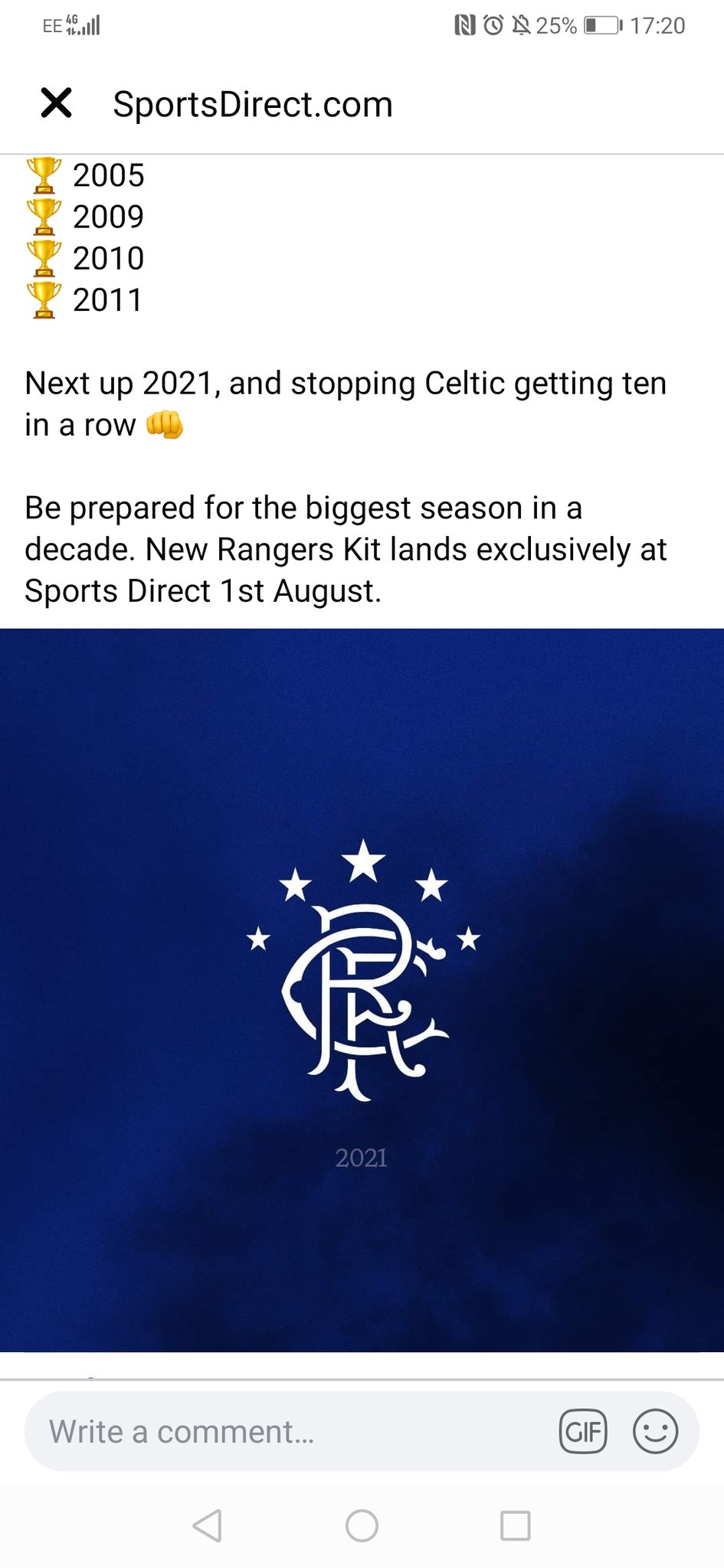 It appears the deal has not been killed off and Ashley has exercised his right to sell the shirts EXCLUSIVELY. This has sent some of the bears into a rage, showing they swallow swallow more each year when it comes to their team.
This is so delicious it has to be fattening.
While they get set for more statements and squabbles, Celtic have officially started their five-year deal with Adidas and announced sportswear giants JD as an official partner.