As a proud Celtic supporter now living in Adelaide I was excited to be informed of the agreement in principle (big question mark already pending?) of Celtic travelling to Australia along with Rangers hanging on our coattails to participate in a four-team 'friendly' tournament in Sydney during mid-November, 2022.
Already this has caused much angst with supporters on each side of the great divide, so much so that with each passing day it looks more likely than not that it will not come to fruition. Many of the die-hards (for use of a better term) see it as an opportunity of cheap box office self-indulgence by each respective club to quite bluntly make a killing on foreign pastures. Not to mention that the fixture itself would be a much watered-down version as several top players would/could potentially be pre-occupied with another tournament approximately 7,700 miles 'along the road'- FIFA World Cup in Qatar.
Yes, Celtic v Rangers cannot be termed a friendly game in any sense as it is unimaginable to be beaten by your fiercest and most bitter rival. I can understand the sentiment being voiced by the local natives in Glasgow and the rhetoric being used as some 'diddy comp ooer the uther side eh the wurld'.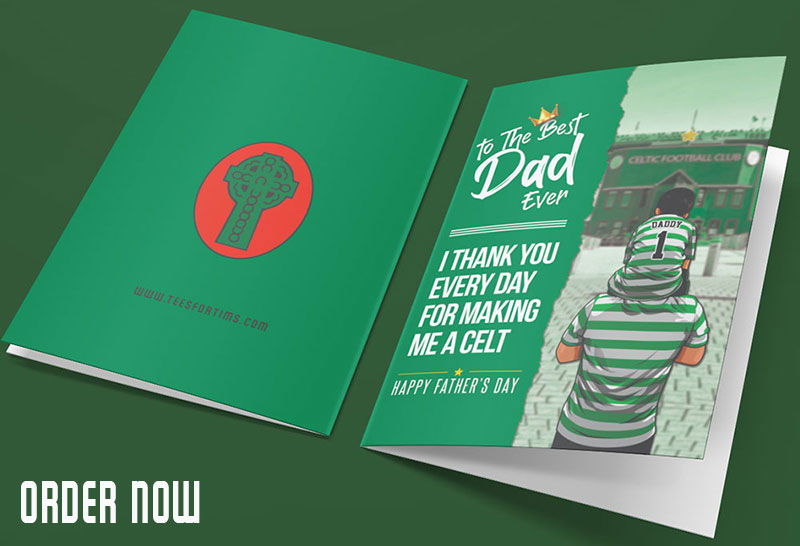 The truth is they are probably not that far off the mark but there is always two sides of the story or two sides of a coin. This is where it gets very interesting and thought-provoking for me personally, and no doubt for many others.
I don't ever want my team, my club, my institution being recognized as the modern day 'Harlem Globetrotters' of world football and being seen as some sort of easy money gravy train for the privileged few. We were formed from the ashes of adversity and have an obligation never to forget our roots. And here lies the punch-
Celtic Football Club have a moral responsibility to supporters to act and behave in the correct manner and have been guilty in the past of failing us, none more so than the debacle of attempting to secure the 10 IAR which ended in a total disaster. There were other mitigating factors such as the Covid-19 virus but the Board itself made some glaring mistakes as did the manager. We could consider many other reasons but the truth of the matter is we failed miserably.
The Celtic supporters also have an obligation to support the team in the best way they can and in truth, this is normally the case. Though the Green Brigade are widely seen by some as the upstarts and troublemakers they often make some very good points and they seem to remind the Board from time to time (or rather more often than not to tell the truth) of their responsibilities. At best they are a credit to the club but at worst they can be destructive (numerous fines by FIFA in relation to banners and pyrotechnics).

So fast forward to the proposed friendly in Sydney (which may never happen)- am I for or against it?
From a selfish point of view, I am all for it. I have attended numerous Celtic v Rangers games back home and it would be a dream to experience one here in Australia. We now have a leader that has discipline, self-control, self-respect and respect to/and of others. Ange Postecoglou (previously ridiculed as Postecogwho? by many, including many Celtic fans) has shown his class in his application and handling of such a massive managerial position.
Why should Celtic not benefit financially and strike while the iron is hot? The interested parties in Australia and Asia are bending over backwards to accommodate Celtic – in my opinion too good an opportunity to miss.
Many question marks were raised on his appointment, a few months later the supporters and the media listen to every word attentively as he waxes lyrical! So much so that the journalists have to do their homework prior to asking of a potentially 'fatal' question. Angeball is certainly on the ball – a leader, an inspiration to all and above all a truly genuine human being.
As for the other half (Rangers) taking part, though ideally, I would like to see it happen it is hardly the end of the world if they don't participate. We will support our club 100% with or without them.
That said – I think we have to be careful what we genuinely wish for:
I personally believe Celtic need competition to thrive – and the only real challenge available in Scotland is our rivals from across the city. I have no desire to watch Celtic run rampant to twenty in a row with not the hint of a real competitive edge.
Until such times as we move to another league or other Scottish clubs step up [looks very unlikely] then they can be viewed as a necessary evil. You only have to look back at the last Glasgow Derby to recall how enjoyable it is to get it over our fiercest of rivals.
Gary Mooney