THE GREEN BRIGADE unleashed a brilliant banner on the day Celtic beat The Rangers in the final of the League Cup.
The 3 pm kick off at Hampden had very few chances for each side, but Celtic were clinical and leage the Scottish national stadium with the Leavue Cup returning to paradise, for the second year running.
After the match, the Green Brigade had a banner, mocking the Union Bears' complaints about their trophies in 11 year.
The UB had their banner before the Livingston game last week, which they looked to encourage their club with. But, instead, they set themselves up to be made a mockery off, with the Green Brigade's smart banner.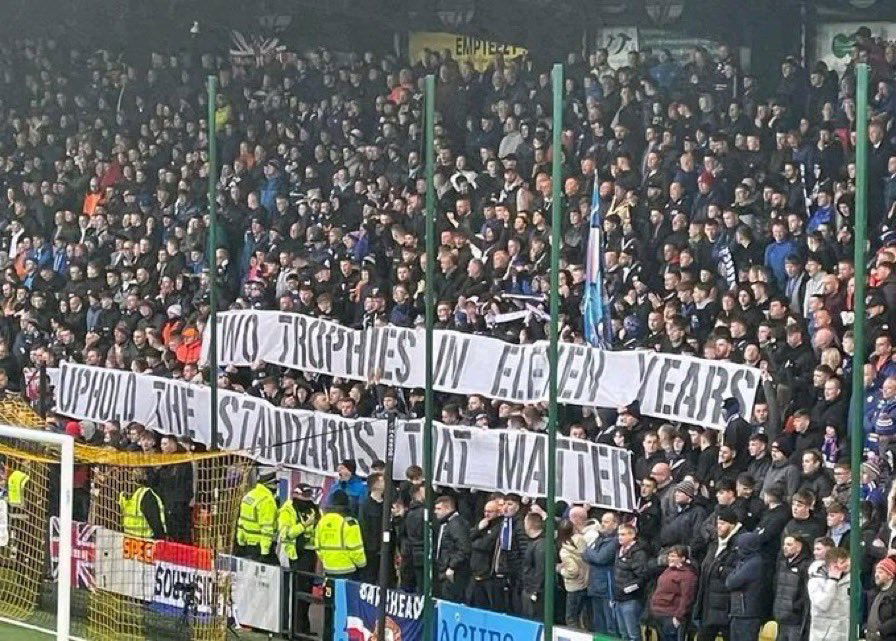 The banner was a reaction to Michael Beale claiming the club had standards after allowing Partick Thistle to equalise in a Scottish Cup Tie.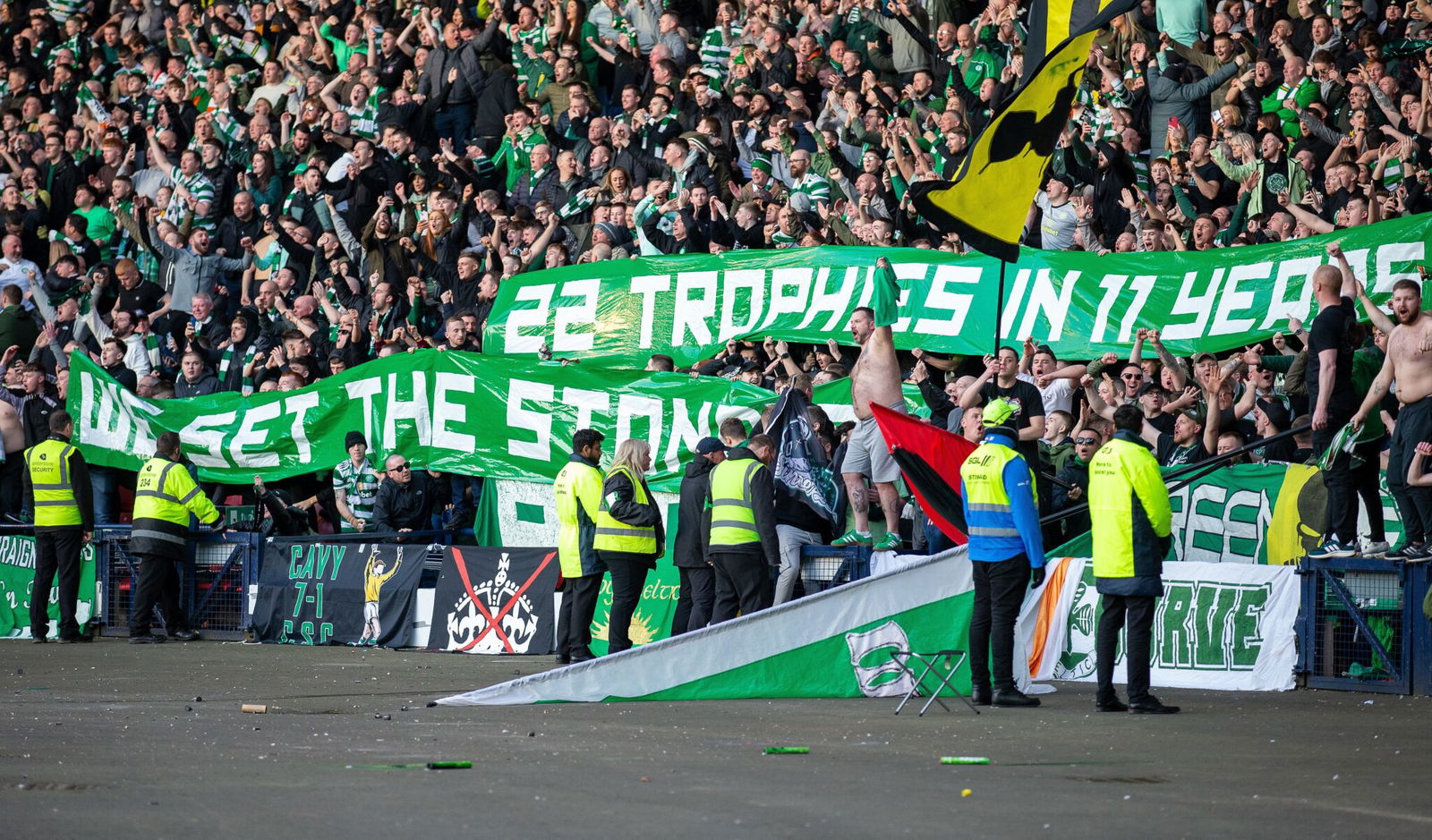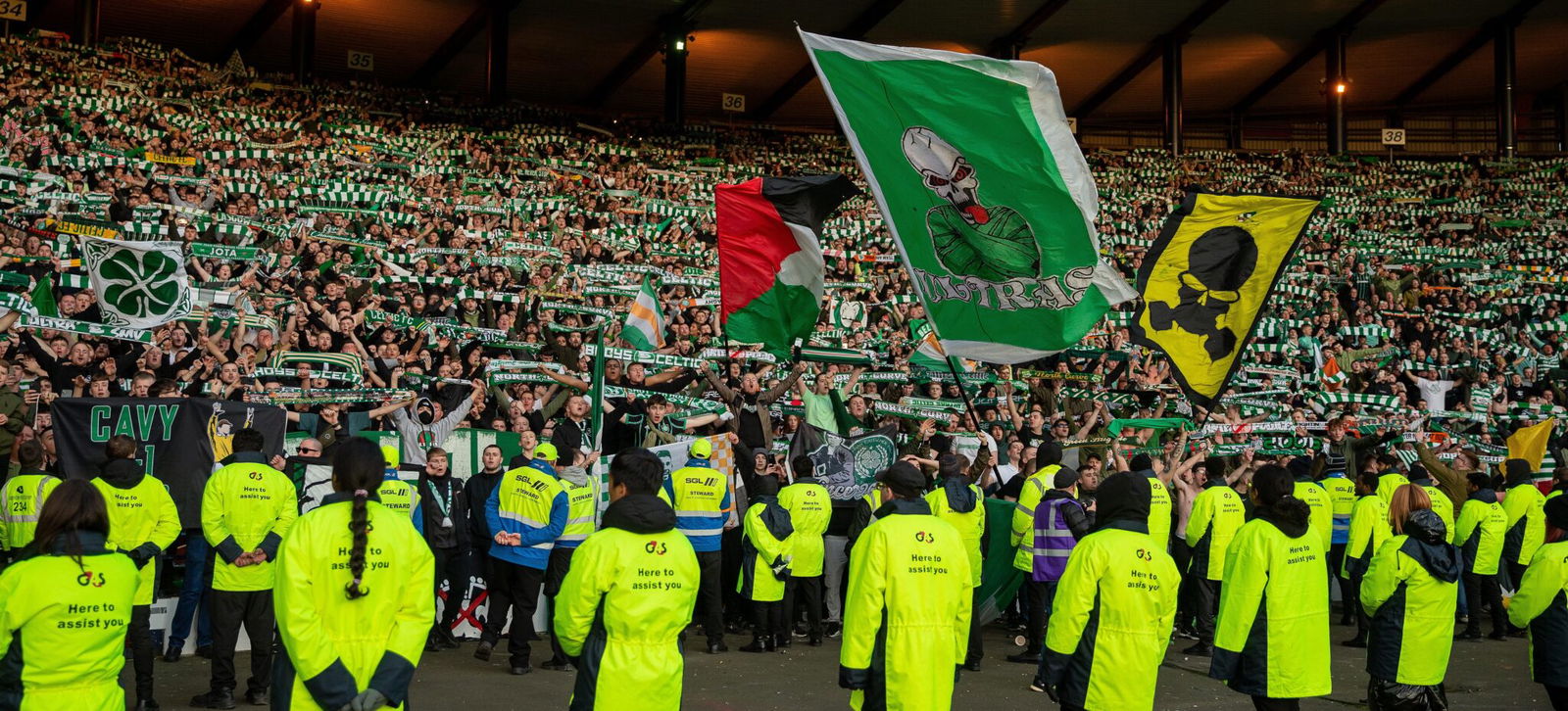 Hats off to the green brigade it's a great, intelligent banner that will definitely annoy a few of the opposing support.
Lots of Celtic fans will be waking up with sore heads this morning.