Greg Taylor has come in for some stick this afternoon after someone spotted he had liked a BBC post congratulating Celtic' rivals on their derby win.
We thought it was a wind up, but in fact the player has fallen victim to something I think we've all done in the past, scrolling through Insta and accidentally hitting a like – it's unfortunate that it was a post related to Celtic losing.
Taylor was out of the tie today due to injury and fans have got on his back in the aftermath of the defeat when they caught the like on insta.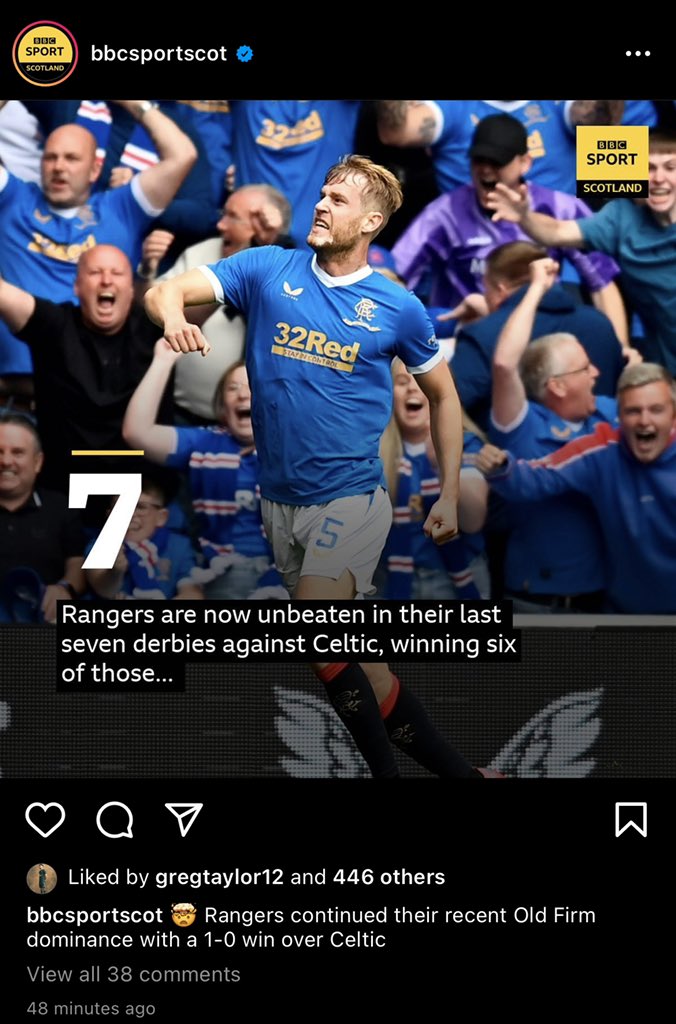 A source at the club told CeltsAreHere the player is a model professional and would never have intentionally hit like on the post – he was simply scrolling through Instagram too quickly.
I'd choose to give the defender the benefit of the doubt on this one. I understand emotions are high after a derby defeat but you would have to be a complete moron to like a post related to your team getting beat never mind off your fiercest rival's.
Celtic lost 1-0 on the day in a very tight game with small margins.
We must collect ourselves and get ready for the next round of fixtures after the international break. Getting on at a player for a social media faux pas is not really helping anyone.