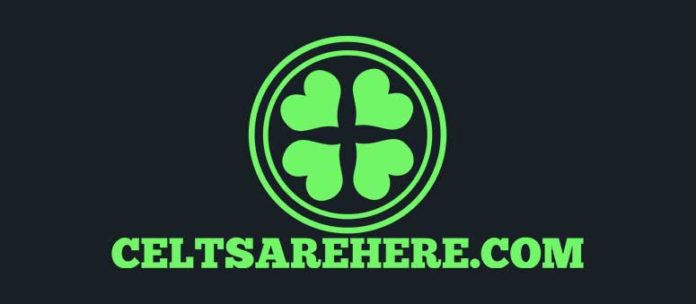 It doesn't feel like 12 years ago since Celtic famously hammered Ajax at the Amsterdam Arena. When you look at the team we had back then it's hard not to look back in envy, even without the likes of Petrov, Thompson, Hartson and Moravcik.
It wasn't a bad side they played that day either. The likes of Cristian Chivu, Hatem Trabelsi, Maxwell, Van der Vaart, Mido, Steven Pienaar and Zlatan Ibrahimović were all in the Ajax squad. All of which were terrific players at one point in their careers.
Looking at the 2 teams nowadays shows a different story. Two teams from two suffering leagues. The SPFL Premiership and Eredivisie seem to be stepping stones to apparent bigger things. Years ago it would be inconceivable for a player to force a move from Celtic to the likes of Norwich or Southampton, hence why both Ajax and Celtic are placing more and more emphasis on youth. Quite refreshing it is watching youth prospects grow into talented football, young James Forrest a prime example of this. Hopefully we get to see more home grown talent being introduced throughout the remained of the Premiership campaign.The focus on youth does come with a downside however. Is there much quality in Scotland? Have they just not been given the chance? Maybe if they had a foreign sounding name they might.
It's evident what we are missing from watching the Celtic team this past 10 years. Playmaker, playmaker, playmaker. In my opinion Celtic have not replaced Moravcik, and how can you? What a player. Henrik Larsson, still to this day, has no clue to Lubo's favoured foot. The lack of playmaker was evident again last weekend against HIbs. Looking at our currently attacking squad, we have box to box midfielders and quick wingers, but who can link the strikers and midfield with 1 defence splitting pass? Kris Commons is the closest thing we have to that. Worryingly it seems he may miss the big game tonight. Who can take his place?
The days of being linked with quality attacking players are gone I'm afraid. Basturk, Rivaldo, Giroud, Hakan Yakin, Saviola, Quaresma to name a few we've targeted throughout the years. I'm not convinced this type of player can shoot through the youth ranks. We can only hope to find a diamond in the rough like Lubo. That being said, tonight should give us a good insight into where we stand in Europe, with Ajax in a similar situation to ourselves. We have one thing that differentiates us from the rest of Europe however. One thing that in my opinion will secure 3 points tonight. That is, of course, 60,000 passionate fans packed into Paradise.
Prediction: 2-0 Celtic
@FailteCeltic
Follow My Blog –  http://failteceltic.blogspot.co.uk/