Frank McAvennie again showing he's stuck in the dark ages with his latest take on the Celtic captaincy.
The former Hoops player has made it clear he doesn't believe Callum McGregor should not be the next captain of Celtic FC.
Why? Because he isn't an aggressive figure on the field, that's the only reason he offers.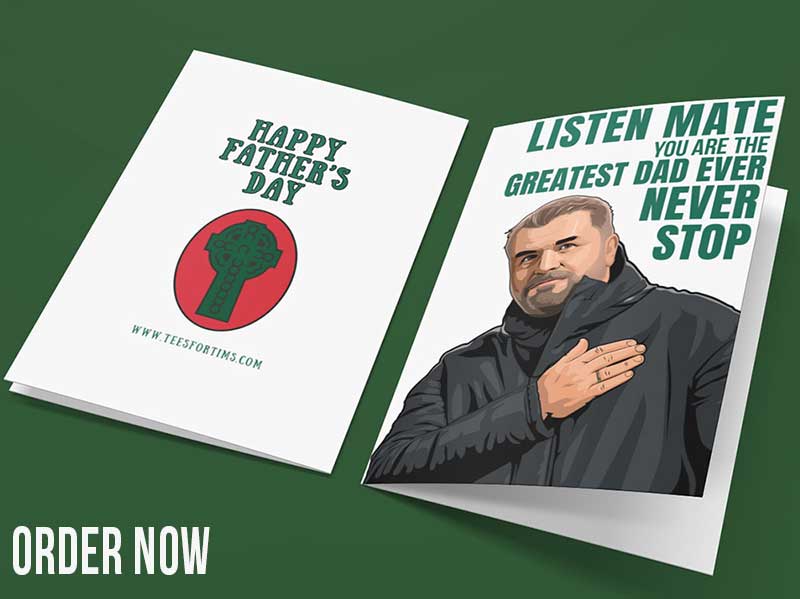 We have had Scott Brown as captain for so long there seems to be a misconception out there that a captain has to be snarling and in your face to do the job.
A captain is much more than that and McAvennie's summation of the situation is really as much a slight on Scott Brown as it is Callum McGregor.
"We need somebody like Scott Brown." McAvennie told Football Insider.

"There was talk about Roy Keane coming in as manager – we need to sign a player like him in midfield.

"I do not think Callum McGregor is the future captain. There is nothing wrong with Callum but he seems like a quiet boy.

"I would take the pressure and responsibility off him and let him go and play the game.

"Take it off him and bring somebody in to become the next captain.

"Callum is a tippy-tappy player. I don't think Callum has what is needed in his locker.

"I don't think it would help anyone if he was given it. We need an incoming centre-half or centre-midfielder to do it."
Calling Callum McGregor a 'tippy-tappy player' is beyond insulting and totally misses the fact he is well respected inside the Celtic dressing room. He's a lad that has stepped up this season when things have gone badly and faced the music.
A captain has to wear many hats, just like Scott Brown has but he doesn't need to be someone who screams, shouts and swears to get his point across.
Frank is a caveman and has no grounds for dismissing Callum being the future captain of the club.
Scott Brown himself believes McGregor is the man:
WHEN YOU LOOK INSIDE A DRESSING ROOM, YOU KNOW THAT PEOPLE WILL FOLLOW SOMEONE LIKE CALLUM BECAUSE HE IS A TOP-QUALITY PLAYER WITH DRIVE AND BELIEF." BROWN TOLD RECORDSPORT.
"I GIVE HIM THE RESPECT THAT HE DESERVES BECAUSE HE GOES IN AND HE SPEAKS TO ALL OF THE LADS. HE'S ALWAYS GOT TIME AND HE'S A PROPER PROFESSIONAL AS WELL. WHEN WE WERE DEALING WITH STUFF WHEN THIS [COVID CLOSURE OF FOOTBALL] ALL BEGAN TO HAPPEN, HE WAS MY GO-TO MAN. HE CAME UP WITH A LOT OF THINGS AND HAS HELPED ME OUT.
"IT'S THE MARK OF A CAPTAIN THAT HE CAN EASILY FALL INTO THAT ROLE. WHEN HE TALKS BEFORE GAMES NOW, ALL OF THE LADS LISTEN, WHICH IS BRILLIANT.
"MAYBE THREE OR FOUR YEARS AGO, CALLUM MIGHT HAVE SAID SOMETHING AND IT MIGHT NOT HAVE HAD THE SAME EFFECT.

"BUT NOW EVERYONE KNOWS WHAT HE HAS DONE IN THE GAME AND THEY LISTEN. HE'S A TOP-QUALITY PLAYER WHO SPEAKS VERY WELL AT THE SAME TIME."
Ultimately, it will be up to the new manager to decide but being a tippy-tappy footballer doesn't exclude anyone.