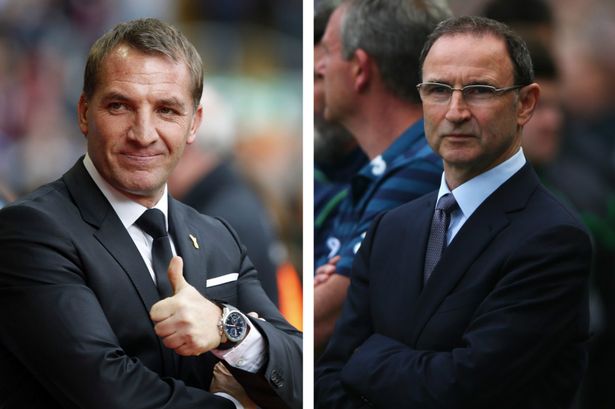 This season is shaping up to exceed the expectations of even the most hopeful of fans. The League is all but wrapped up, the League Cup was won with a clean sheet in every single game and the Scottish Cup semi-final is on the horizon. Oh, and there is the small matter of remaining unbeaten domestically.
If things progress in the manner they are, Celtic will have secured an all too rare treble, the first since the maiden season of Martin O'Neill. If Celtic do indeed secure all three trophies (touch wood) how would the achievement stack up against the 2000-01 edition?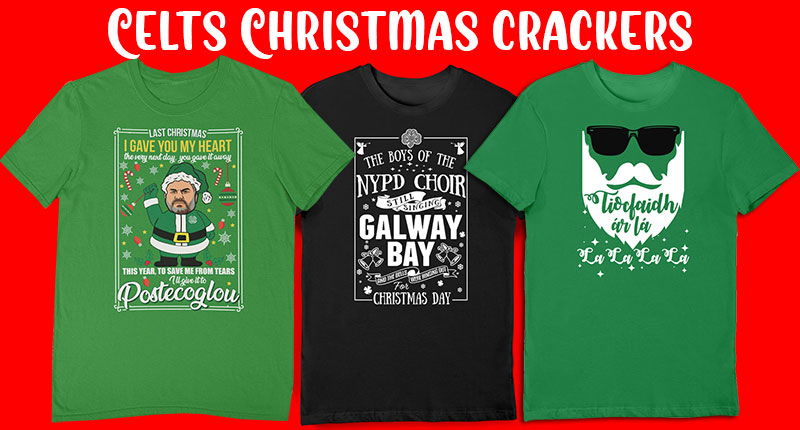 TRANSFER SPECIAL
While the destination of the two managers is hopefully the same, the origin for the journey could hardly be more different. O'Neill inherited a squad that was bereft of confidence after finishing 21 points behind Rangers, failing to win a single derby, and losing the now infamous Scottish Cup game against Inverness Caledonian Thistle.
Many had assumed that the title heading to Ibrox was a forgone conclusion. The BBC stated the Celtic should, "achieve the runners-up spot with ease…". Martin O'Neill himself downplayed the sides ambitions insisting that the aim was simply to get closer to Rangers.
To combat this rampant Rangers side O'Neill went out and invested heavily in players that were big in talent and bigger in personality. Chris Sutton, Didier Agathe, Neil Lennon, Rab Douglas, Joos Valgaeren and Alan Thompson were brought in for just shy of £20million. This titanic figure was offset slightly with the £6million pound sale of Mark Viduka.
These players provided the assured mentality needed to climb the table and supplant themselves at the summit. Chris Sutton encapsulated the shift in mentality best when, shortly after his unveiling, he said, "I know the expectations of the Celtic fans. That's to win the league and put Rangers in their place." Many took this to be a quick and easy way to enamour him to his new fans, yet with the benefit of hindsight it is easy to see that this was merely a statement of intent.
Rodgers on the other hand, had a much smoother baton passed to him. While it is true the period of Ronny Deila was largely bereft of excitement, the club were still on a run of five successive League Titles. Much was made of the return of Rangers and the fact they were "going for 55". While their dream to be the best in Scotland has proven to be more unbelievable than John Hammond opening a zoo filled entirely with live dinosaurs, the early clamour from the press that the Blue challenge was legitimate was deafening. Brendan Rodgers, without the exorbitant funds that O'Neill was allowed to play with, refused to panic and slowly, but surely, went about his business. Doris DeVries has made a minimal impact, though his presence has drawn the best out of Craig Gordon. Gamboa has looked a reliable deputy to Mikael Lustig, while Kolo Toure has provided a much-needed level of calm and experience. This has all been a plus, but the signings of Scott Sinclair and Moussa Dembele have been the real difference maker. The two have at times devolved Scottish Football into their own personal duel for individual awards.
Going into the first Old Firm of the season, the two manager's records bear a striking resemblance; O'Neill wining his opening four games while Rodgers has won his first three. Another delightful coincidence is the fact that both games were won by a margin of four goals; O'Neill 6-2, Rodgers 5-1. The results may have been comparable, but the message they sent out was not. The 6-2 game showed that on their day Celtic could be more than a match for Rangers, that Celtic were a serious contender and that the Bhoys were set to go the distance. The 5-1, was much, much more emphatic. It showed that the belief that the two sides were in any way comparable was nothing short of a fantasy. It completely neutered Rangers, rendered Joey Barton obsolete and shattered the image of Mark Warburton as a manager of promise.
The more you look at the two seasons the more similar they appear and the League Cup is no exception. After a couple of tricky ties were successfully navigated, both managers were destined to meet Rangers in the semi-final. O'Neill's men were rampant, dismantling Dick Advocaat's men and leaving them in a dishevelled heap on the Hampden turf after a comprehensive 3-1 win. The highlight was Henrik Larsson's attempt at replicating his chip over Stefan Klos.
On reflection Brendan Rodgers' 1-0 triumph looks a little tame by comparison, but those who witnessed the semi-final will know that the game was about as one-sided as a game of that score line can be. A late Moussa Dembele back-heel, nutmegging two players before nestling sweetly in the net, was the difference. Celtic though, squandered a number of fine chances.
The similarities continue to mount as both sides won their respective finals 3-0, O'Neill against Kilmarnock and Rodgers against Aberdeen.
By the time Martin O'Neill led his men out to beat Hibernians 3-0 in the Scottish Cup final, the league was wrapped up with a hugely impressive 97 points to the club's name. O'Neill's decision to implement a 3-5-2 formation worked wonderfully. A miserly defensive unit, Thompson and Agathe working like Trojans out wide, Lambert and Lennon providing the securest of foundations, the little magician Lubo Moravčík illusive in the number 10 role and most importantly Sutton and Larsson forming the deadliest of partnerships, all congealed to make the best side since the days of Jock Stein.
Thinking of it now is drawing up enough nostalgia to swim in.
As strange as it sounds Rodgers' team have been even more impressive. With eleven games to play Celtic already have 79 points. What is bizarre about this team is that despite the manner in which they have drained the nation of competition, their application has never wavered. Every game, regardless of location or opposition, Celtic play with desire and if they are winning, it never looks like it's enough, they are always searching for another goal. There is no slacking, no relying on natural talent. This relentless drive must surely stem from the manager.
Today's semi-final draw against Rangers looks increasingly as though it will merely add another layer of bliss onto an already astounding campaign, rather than inflict any serious harm.
It is hard to bestow enough credit onto the shoulders of our current gaffer. His eye for a signing, his ability to improve every player he comes into contact with and the willingness and intelligence to swap tactical set ups have all shown that he is much, much more than the biggest fish in a small pond, he is a brilliant football manager.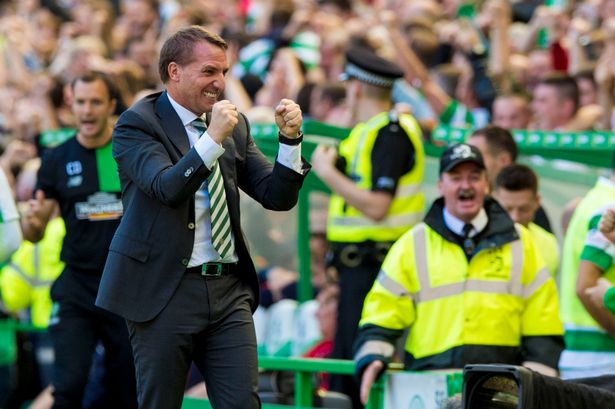 The final parallel I would like to draw between the two managers is in their personalities. Both men are clearly astute and would be well within their rights to want to attract a little bit more of the attention their way, but they seldom do. The quote that best sums this up comes from O'Neill. In the aftermath of Celtic beating a heavily fancied Liverpool side 2-0 at Anfield, to guide the club to the Uefa Cup semi-finals, O'Neill said, "I've always said that the game is about those who pay and those who play." After such a momentous win, he would have been well within his rights to have accepted some of the plaudits.
Rodgers himself has conducted himself extraordinarily well in the wake of some pretty disastrous news. Hearing that Tommy Gemmell had passed and that Billy McNeil was facing a battle with dementia could have been problematic. But Rodgers handled the whole affair with astounding grace, heartfelt without ever crossing into maudlin territory.
There is of course a good few weeks to go for Brendan Rodgers and his entertaining bunch, but they look more than capable of matching the 2000-01 Celtic side.
So, what was the better achievement? O'Neill's unanticipated triumph backed with exorbitant sums against a really talented Rangers side or Brendan Rodgers' season that has been a welcome throwback to the 2000-01 season and may yet be as close to perfection as any of us have ever seen?
Your choice is entirely subjective.
All I know is that is that this is a golden period in supporting Celtic. I was too young, too naïve to appreciate just how good Martin O'Neill side were, it is not a mistake I will be making now with Rodgers.
BEN DELANEY