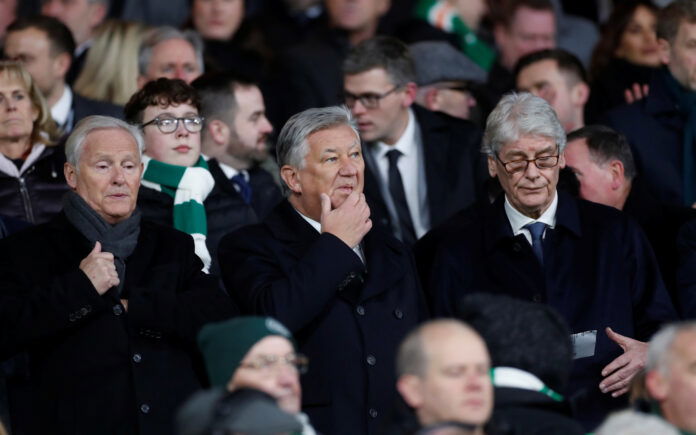 Former Celtic striker Charlie Nicholas has blasted the return of Peter Lawwell to the club after it was announced that he would succeed Ian Bankier as Chairman.
Lawwell was involved with the club for almost 18 years and was a very divisive figure during his reign as Chief Executive.
Celtic experience great success but imploded at the final hurdle when it came to ten in a row with Lawwell being highlighted as one of the main culprits with others also pointing to the fact that under his watch, Celtic haven't won a knockout tie in European football since 2004.
The club did not release anything relating to the new Chairman's appointment on social media as they knew what kind of reception it would receive.
Questions had been asked at the AGM weeks ago but the club did not comment with it very likely that at that point they already had their man in place.
The feelings of some supporters are shared by Charlie Nicholas who certainly has no love lost with the Hoops supremo as he has insisted that the majority of fans don't want him.
"I'm sure the majority of the Celtic supporters will not be welcoming him back. It is a negative in my opinion, although everyone will know I haven't been a Lawwell fan for a long time. He has too much of an ego and it is too much about him," said Nicholas speaking in the Scottish Daily Express.

"It seems to me they are trying to get over the burden of messing up with the 10-in-a-row scenario. Now that has all gone and they can get Peter back in because it wasn't his fault. Well whose fault was it? It seems like it is a camouflage, like it never happened.

"Well, if you know your history it was down to him more than Neil Lennon or anybody else who fell asleep at the wheel. It is now as if he is back with a new car. We'll start the journey again and he will get credit for Celtic winning the league or the treble.

"The chairmanship, though, is different from being the chief executive but he is still there, with a voice."
It is believed that Lawwell has a strong relationship with Ange Postecoglou who spoke of his delight when the news broke.