It was on this day in 2001, Celtic defeated AFC Ajax 3-1, in the third qualifying round of the UEFA Champions League thanks to goals from Bobby Petta, Didier Agathe & Chris Sutton.
For me that game was the first time I really remember Celtic stating their intent on a European stage.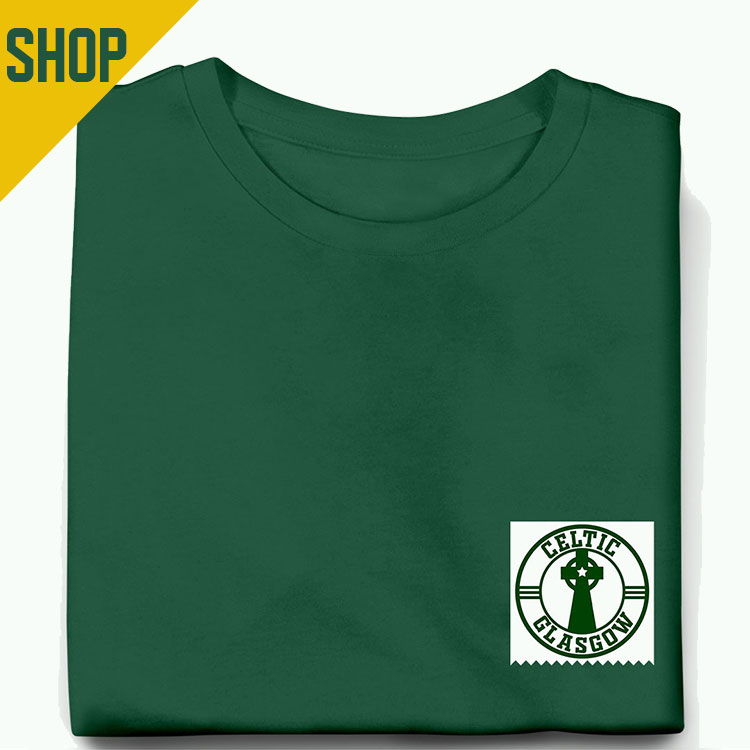 I was born in 1989 – the year after Celtic centenary win and what would turn out to be their last trophy laden season for a long time. I got my first season ticket when the new stadium was built in 1995 as a 6-year-old bhoy.  I went to the games with my dad where we watched Celtic week in and week out. Those who remember those days like me will be part of a humble Celtic fraternity that will never take winning the league title for granted. I would love to say that no Celtic fan ever does this but of course some were brought up on the era of O'Neill and Strachan where Celtic hit new heights and were always good for a title challenge. In the mid 90s we couldn't make our mark domestically never mind on a European stage. Supporting Celtic in my younger days seems like such a blur now when I look back on it. I vaguely remember Liverpool coming to town in 97 for a UEFA cup game. Celtic drew 2-2 that night but the game passed me by; a 0-0 draw at Anfield would see us exit on away goals.
Other than that I don't have many memories of Celtic in European competition between getting my season ticket in 95′ and that night at the Amsterdam Arena. By the age of 9 I was fully immersed in the club and was their for that fateful day when Celtic stopped the 10. That game was not only special for the aforementioned reason but it was also the first time I witnessed Celtic win the league title – it was sweet. Fast-forward passed the John Barnes experiment which was pretty much dead in the water when Henrik's leg was broken in France. O'Neill came in the following season and started building a team. Yes, he had Henrik Larsson but he needed a supporting cast and Martin gave him that. Sutton was one of the first in the door, Hartson, Thompson, Agathe, Lennon, Lambert was already there, Balde, Joos, Johan. Petrov and Petta were also already at the club but were not featuring, O'Neill worked his magic on both. He also had the little magician Lubo Moravcik to call on, the list goes on. Some came in later than others but he built a team capable of going places. In his first full season who will forget he landed a glorious treble! The season as whole a remarkable one where we managed to spank our nearest rivals 6-2 at Parkhead in a game which laid down a marker. The day we secured the treble against Hibernian at Hampden was magical. Although I didn't attend the game I watched the game in the house with my siblings where we made a lot of noise while on a sunny day in Glasgow Celtic made history. That was also the day when we got our windows egged by the local youths who couldn't quite process the scale of Celtic's success while their own team were banished to the shadows. They were hurting.
That was the first season I really remember in full, Celtic swept the board and it was onwards and upwards. Then came the Champions League draw the following season. We got Ajax from the hat! These were the days when you didn't need to go through three qualifiers to get to the group stages. It was simple, beat Ajax and get into the group stages of the Champions League for the first time in our history. I say simple; most of the pundits wrote us of. We were the underdogs heading to the Amsterdam Arena that night – Yes we were a treble winning team in Scotland but that wasn't given much credit out in Europe. That night we lined up – Douglas; Boyd, McNamara, Valgaeren, Mjallby,Lambert, Petta, Agathe, Lennon, Larsson, Sutton.
The game kicked off and Celtic were quickly in the faces of their Dutch opponents. Closing down and chasing everything. When they got control of the ball they made it count, it only took 5 minutes for the ball to land at the feet of Bobby Petta after the keeper spilled a Chris Sutton chip, the reformed dutchman sent the ball crashing into the roof of the Ajax goal. It was 1-0 to Celtic!
Instead of sitting back and trying to hold onto a lead in the Amsterdam Arena Celtic smelled blood and continued to come at the home side who seemed rattled by the Bhoys. On the 19th minute a half way line scissor kick by Henrik Larsson set Didier Agathe off on a scintillating run that would see him roll the ball past the keeper nonchalantly to make it 2-0 to the Scottish Champions. This was new territory for me and I loved it!
On the 38th minute, Ajax managed to get a goal back after Douglas spilled a low shot. They grabbed the ball and ran back to the half way line, they meant business. Hoping that goal would be the catalyst to save their evening. Half time came and besides the 1 goal pegged backed by Ajax we were still in confident mood.
Celtic started the second half off tentatively but positive. Ajax were sure it was only a matter of time before their equaliser came. How dare Celtic put two past them on their own turf – It was unthinkable to them. That's why when a bleached blonde Neil Lennon drove forward, passing the ball wide to Agathe who sent in a perfect cross for an on-rushing Chris Sutton to send the ball crashing into the net they were beside themselves.
Celtic had made it three and it was game, set and match after 54 minutes of play. The team performance on the night was on another level. Didier Agathe in particular shining in what was probably his best ever performance in a Celtic jersey. For me this was my proper European debut watching the Bhoys. Being too young to remember other games and maybe my mind blocking others out intentionally this is where I seen Celtic shine on a world stage for the first time. It's a feeling I've had the pleasure of sampling many times since.
On the return leg at Celtic Park, Ajzx ran out 1-0 winners on the night but left Glasgow without Champions League qualification thanks to the magic of the first leg.
Celtic qualified for the group stages for  the first time in their history and would go on to play Juventus, Porto and Rosenborg which also produced some exhilarating as well as frustrating nights. O'Neill's side reached a then record number of points for a team not to progress through to the next round (Celtic on 9pts), since beaten. 
I will always look at that game in Amsterdam like it was a European re-birth for Celtic. It set us on a journey we've really not ever stopped since. We have our highs and lows as Celtic fans when the Bhoys go play in the Champions League but they can always take our breath away on special nights like that.
Check out the highlights below
Here's hoping the current crop of players can secure a group stage place later this month.
Hail Hail.