CELTIC have been scoring goals for fun lately.
The bhoys have been relentless and have won ten games on the bounce since the defeat to Livingston earlier in the campaign.
It's interesting to see when Celtic predominantly get their goals and the latest goal-scoring SPFL chart paints Neil Lennon in a very good light.
Celtic have scored more of their goals this season between the 46th/60th minute. Meaning the Celtic manager is getting his side motivated in a big way for the second half. The bhoys have score 12 goals this term during that time period and only conceded 1.
The first 15 minutes of the game and 61st/75thminute are the second-highest goalscoring segments with the bhoys managing seven in each slot.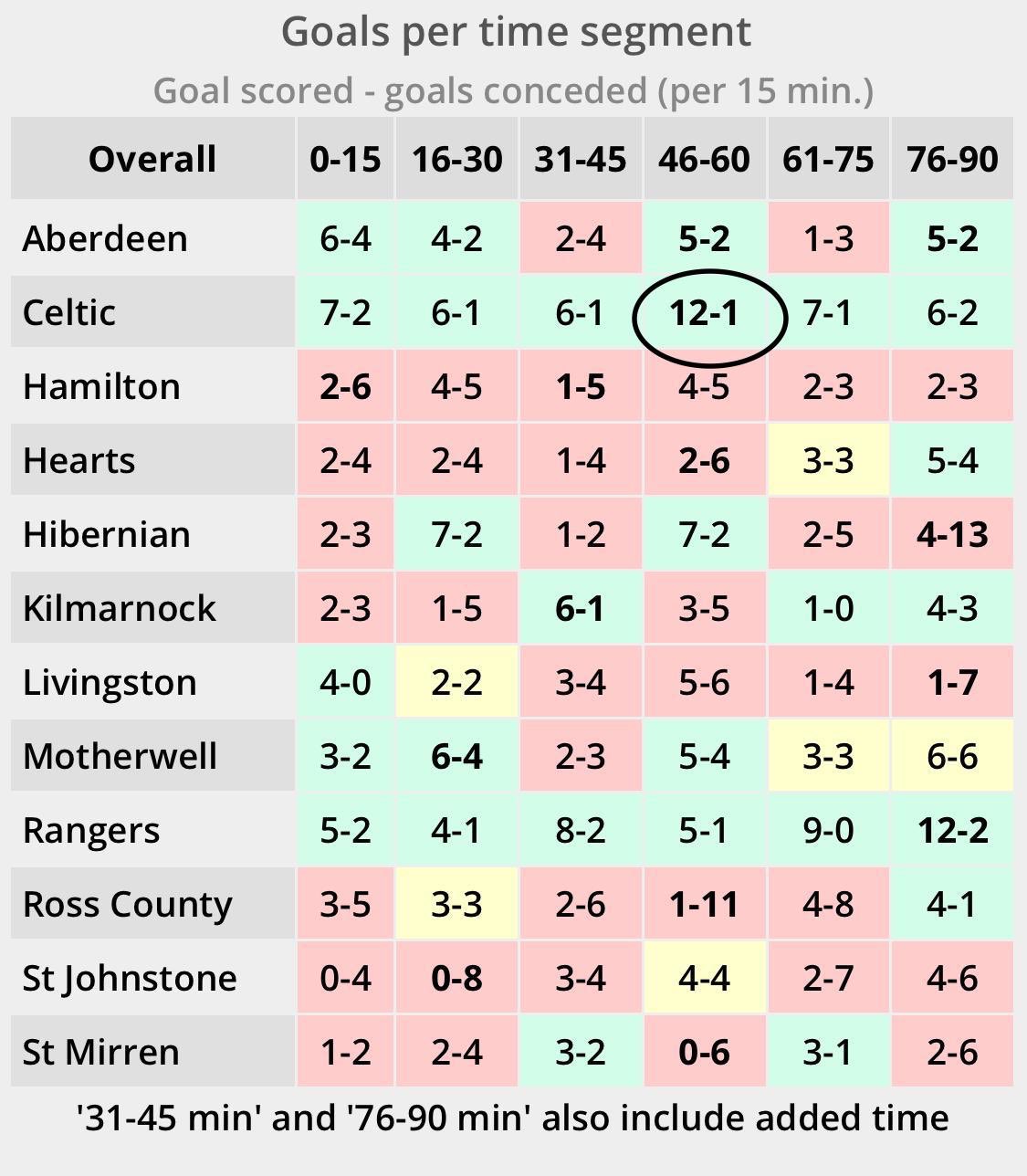 The pattern would suggest keeping your eye on Celtic just after half time in all of their games. The chart also gives us an insight into our League Cup final opponents who have their highest amount of goals in the final 15 minutes.