Recently, it was requested of me to actually send a proposal directly to the SPFL regarding actually doing the SPFL Network. What is below and on the next link is what has just been sent to the SPFL, SFA and clubs about the SPFL Network in an effort to convince them that it is the future and to start getting clubs to apply pressure to get some action rolling on this. This is an edited version – for the few people who have seen the full version, the removals I've made are for a very obvious reason in terms of the business aspect of this.
I don't want anyone to think that this is going to change anything. For any club getting this, their initial thought will likely be that I'm another nutjob – I hope readers of this proposal and of this site (especially the ever increasing volume of work on this exact subject) will know otherwise.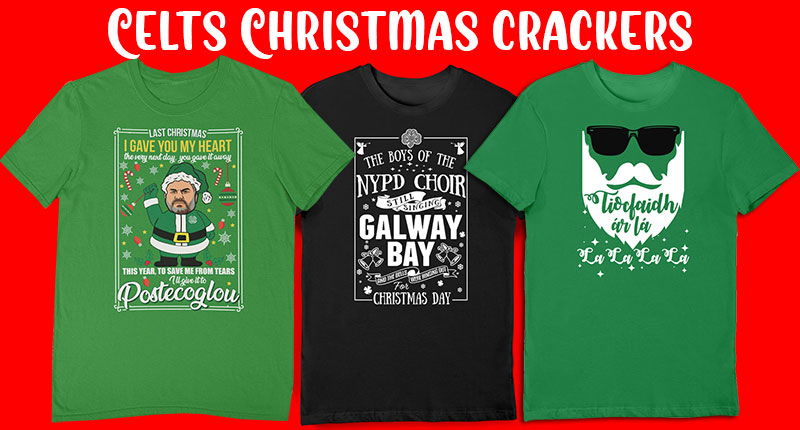 TRANSFER SPECIAL
—————————————————————————————————————
The Concept
A fully online streaming service being used as the only portal through which to watch SPFL games live offering archive content, live games and also original content through PC, mobile apps and games consoles.
The Point
To offer a live game service led by and dictated the needs of the Scottish football fan as the scheduling and content model would be reliant upon fan feedback and the funding model for clubs would be based around ensuring a quality service for both the armchair fan and fans at the grounds. This would also increase TV revenues going to clubs.
The Timescale
While an SPFL Network could be up and running for as soon as the start of the 2015/16 season, a target start date of mid July 2016 would allow ample time to advertise and promote the network to ensure that all viewers are aware that this would be beginning and to ensure there is no perception that the SPFL is simply going off the air. This also allows ample time to set up, test and then perform an initial soft launch.
The Content
The bulk of the original content would be live games with, ideally, five games per weekend shown from throughout the leagues. Due to the nature of subscriptions, these do not necessarily have to be Premiership games as, that subscribers are paying for the month and not the game and also as viewing figures are not published means that a wide variety of games from throughout the league's can be offered with no negative impact on subscription numbers and viewership. In addition, as it is online only, the 3pm blackout would not need to be adhered to although, with Premiership teams likely to object to Saturday 3pm kick offs being televised, this slot should be reserved for a lower league game of the week (with Celtic-Rangers games as an exception to this rule due to the guaranteed sell out at grounds and also the mass appeal of the game itself).
These should be designed to maximise viewership where possible, which would mean avoiding key EPL TV slots where possible – suggested times would be Friday nights, Saturday 3pm, Saturday 7:45pm, Sunday 12:30pm and Sunday 3pm. In addition to these alterations, as midweek games would be shown also, the normal 7:45pm should be dispensed with and replaced with two slots – a 6pm and an 8pm slot. The 6pm slot works in the Netherlands and captures many fans as it is easy to fit around their work as they simply go straight to the game but would work best with teams who are close geographically to ensure away fans are also able to attend without having to take time off work or have travel issues with late night travel/hotel costs. As most games would still kick off at the traditional 3pm Saturday time, this slot could even be used occasionally as a "fans choice" game, providing fans further input into the direction of the product.
Archive content would complete much of the content. This would be based around a WWE network model with a central schedule on but also with archive content on demand. This on demand content would not be costly as, due to the live nature of football, this archive content is unlikely to be accessed that much but is required to be available regardless as it would be the foundation of much of the main schedule (eg "SPFL Gold").
Other original content would be in review shows and documentaries. Ideally, the review shows would be one Sunday Supplement style shows and then also a more informal show a la Terrace Podcast which would between them provide a balance between analysis, discussion and entertainment. A highlights show would still be available on BBC Scotland but would be able to be done in a different fashion as the SPFL would be owning and editing the footage directly. Keeping the BBC highlights would maintain viewer reach through traditional methods which would keep interest steady in the product, providing a regular rate of subscription growth as the Sportscene viewer migrates to the SPFL Network.
The Soft Launch
To ensure immediate high uptake in the SPFL Network, a mid-July 2016 launch would be ideal with a provisional launch date of 22 July. The rest of July would be as a free taster for fans which would include the first league weekend of the season of 30/31 July and the first round of the League Cup or Petrofac Cup. To get maximum viewers on the product, the first weekend would be based around a series of glamour Friendlies at each SPFL Premiership side's home ground with the SPFL directly subsidising clubs to help attract larger opponents – this would be attractive to viewers and also be attractive to fans at the grounds who would likely pay to see matches such as, for example, Celtic vs Dortmund, Rangers vs Porto or Hearts vs Liverpool. Attractive games in front of bumper crowds would immediately convince many viewers to subscribe and also generate large amounts of column inches and attention from across Europe and beyond.
Including the first league weekend of the season would also ensure that fans have a full taste of the network prior to spending money on it. It gives a strategy of using weekend one to get as many eyes on the product as possible and the remainder of the time to ensure any technical gremlins brought on by demand are ironed out before the real action starts to make sure that the first league weekend of the season is covered flawlessly thereby maximising subscribers.
The Precedents
While live streaming has been around for a long time, football has only just started to use it. Leaders of the pack in this regard have been the Oceania Football Confederation whose low incomes and niche viewership in their member countries have seen them use this for some time. New Zealand have also begun to use it for their domestic cup competitions and, closer to home, the Italian Third Tier, which was previously only viewable on local channels for playoffs partnered with StreamStar to launch their own online streaming service which is putting over 15 games a weekend online to view for free in full 1080p HD.
The SPFL Network would be a slightly different beast as, rather than simply putting games online to view for free and finding a host for that, the system would be subscription based and have additional costs in terms of access, but it shows that even for far poorer and less prestigious leagues than the SPFL, live online streaming is offering a valuable and cost effective service for showing matches with no loss in picture quality compared to traditional broadcasters without the need for prohibitively expensive production trucks and satellites.
The Viewership
The nature of the Internet means that the SPFL Network would be, in effect, broadcasting without borders. Any outstanding international commitments would be dropped and the SPFL Network would have a full global release from inception. This would maximise viewership, albeit at the expense of limited revenue streams. This is not a major loss as the focus is on putting power into the hands of the viewer and the nature of the service and with revenues going directly to the SPFL would mean that the grey market of illegal streaming will be reduced. With illegal streaming estimated to equal between 12 and 15 percent of football viewership. If the SPFL Network could attract even half of this level to watch direct, it would make a noticeable difference.
The important question is then to establish exactly how big the potential football viewership is in Scotland and for the SPFL as a whole. In Scotland domestically, STV regularly gets around 700,000 viewers per Champions League game (whether it features a Scottish side or not) and the Celtic vs Juventus Champions League Last 16 game attained 4.28 million viewers across the UK with the Celtic vs Barcelona match the following year getting 3.69 million viewers. Based on the ratio of TV sets to viewers (0.79 TV sets per viewer as compiled from BBC and ONS stats), this would suggest a Scotland only household base of just over 530,000 who regularly watch football on STV and somewhere in the region of 3.2 million households who will watch a Scottish side if they are on free TV. When rights were on Setanta, viewership went as high as 450,000 for Old Firm games, suggesting a household base of around 355,000. When on BBC Scotland, this figure was 700,000. Prior to the fall of Rangers, Old Firm matches were attracting over 1 million viewers on Sky and around 161,000 on average for every game. Currently, SPFL viewing figures average at just under 90,000 and vary between around 60,000 to 300,000. As such, we can categorise viewers into three categories – Those that will watch every game, those that will regularly watch and those that will occasionally watch. We would place about 125,000 into the first category, who would be 100% certain to subscribe, 400,000 who would fall into the second category, who would be 75% certain to subscribe, and 2.6 million occasional viewers who may purchase an occasional month if there is a big game they really want to watch and we would calculate at 0.5% take up accounting for the value of around 12,500 subscriptions a month.
Considering the low cost of subscription (compared to BT/Sky), we would expect most UK pubs to subscribe, which would account for around 35,000 subscriptions in addition and based on market research, 14% of Scottish football viewers watch illegally who would all fall into the second category adding an additional 56,000 into that category.
It is also worth noting that the success of any promotions (free week at launch, for example), is likely to convert viewers from lower regularity categories into higher regularity ones which should mean a steady upswing in subscriptions as time passes.
The Price
The SPFL Network is not solely about monetising viewers as it is as much competing with Sky/BT as it is free illegal options. This mentality must show through in price also – our aim is not just to get people to have the SPFL as an addition to an existing TV package, it is also to get people who are paying nothing at all to start. The WWE Network experience has shown not only that ordinary fans would watch but also that fans who they were previously getting nothing from started paying as well. On launch, it's estimated that as many as 25% of subscriptions were from territories where the service had not yet launched – around 160,000. These are fans who would previously have paid straight to whichever to station held the rights suddenly opening their pockets and giving WWE $1.6million per month in additional revenue.
As such, when considering pricing models, the primary focus must be on providing value otherwise customers would either not purchase it as an additional service or revert to the free illegal streaming options. Given the correct level of marketing, customers will flock to the service and most are tech-savvy enough to work around geolocking while also indirectly promoting the service on social media to the extent where marketing efforts could almost entirely be focused on traditional marketing as fans would do the social aspect themselves. Offering the correct level of value for money is, therefore the most important thing to get right.
Market research has shown that fans are fairly evenly split. When offered three price points (£5-£7.50, £7.50-£10, £10 or above), 50% said they were prepared to pay between £7.50 and £10 with the other two categories attracting around 25% each and that, for this, 72% expected only 1-3 live games a week for this price which would be exceeded a part of the standard business plan for the network. Only 31% of fans would have this alongside a Sky Sports and/or a BT Sport subscription which would also suggest that, if priced as cheaper than BT Sport, this would leave the majority of fans with more money in their pockets providing significantly better value for money than is offered with the existing TV deal.
The Money
Attached are a series of spreadsheets outlining the potential costs and revenues that the SPFL Network could make (available at https://docs.google.com/spreadsheets/d/1RmoRGJkvOxWNgYHoS5Eksv9UbNNW0yvGd1DvDnv2y4I/edit?usp=sharing). Many of the costs are currently hard to predict, primarily the server space as companies will quote on that based on the volume of traffic going through it. A bare bones version of the network could launch (before staffing and server costs) for as little as £600k. A more realistic budget would, however, be in the range of £1.2million before staffing and servers but this £1.2m would be a non-recurring cost to the league. By going online only, there is also a cost of entry saving made as a "SPFL TV" channel on Sky, etc would have to pay large sums for channel space before a minute of programming is broadcast.
In terms of revenues, based on the viewership estimates above (which, crucially, are domestic only and do not include international subscribers, which would add a large amount onto this), even at just £5 per month, the SPFL would earn over £27 million per season before costs which, at a conservative estimate of £3 million per season, would likely be covered by international subscribers alone.
Also attached is how this would break down using the current prize money allocation in effect in the Premiership. The nature of the subscription model providing a steady amount every month may require a change to how and when funds are allocated (more backloaded at the end of the season) but clearly they provide a substantial increase in the income of every club making Scottish clubs more stable and also more able to invest their money into facilities, youth systems and the playing staff thereby increasing the standard of the league as a whole.
The Conclusion
The SPFL Network is a risk. There is no doubt about that – failure to implement it properly and providing a poor service would drive subscribers away and hurt the SPFL. Ensuring there is ample time to hit the ground running is the most important element as providing and inferior service would be catastrophic.
Assuming, however, that the service works well from day one and is implemented and marketed properly, the potential revenue far outstrips anything that traditional broadcasters have been willing to offer and also puts the power back into the league's hands. It has the potential to improve the finances and exposure of every Scottish club and will also be a notable advance in football and make the SPFL a technological leader in broadcasting. The potential rewards of this are massive and will offer a value for money service to fans who see £600+ a year go to Sky for a service the SPFL could profitably offer for under 10% the price. No other media outlet would be able to offer a service that is both as profitable and with as positive a fan reaction as this.
The SPFL Network would be a risk. But the reward is so great as to make it one that there should not be a second thought over taking it.
Richard Wilson (@timomouse)
Follow Richard's Blog Here: http://www.thefootballlife.co.uk/post/113607597851/the-spfl-network-the-proposal