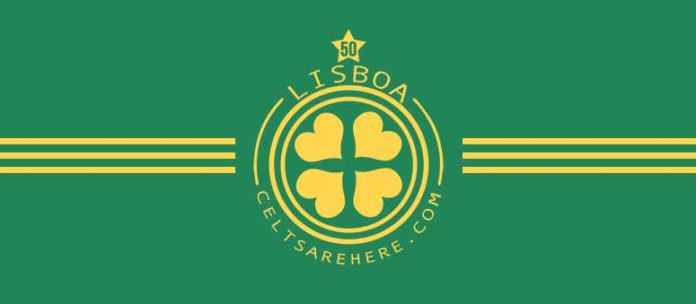 Celtic have capitulated in all competitions they have entered this season, apart from the league itself.
We now have a strange situation where there's nothing much else to play for but count down to the point where we have reached the mathematical inevitability that will see us crowned Champions for the third time in a row.
Now I'm not saying that isn't something to shout about – far from it. As a younger lad, I lived through the baron spell of trophies as I watched our 'financially enhanced' opponents run a mock. Those dark days will always spur me on to appreciate it when that league flag is flying at Celtic Park.
We have no divine right to win everything that is put in front of us, but I expect our squad to go through great lengths to try and procure as much silverware as they can – I can't hand on heart say this has been the case this season.
Peter Grant spoke about his shock of Saturday's defeat, not just the result but the manner in which Celtic were eliminated. The former Celt told of his own Scottish cup heroics in 1995 when Celtic had gone without a trophy for 6 years! That is unfathomable now. He told how he was not nearly fit enough to play in the final against Airdrie, but played through the pain because he knew how much it meant to the support and to his manager Tommy Burns. On that day Grant put in a man of the match performance for the Bhoys as they won the Scottish Cup 1-0 thanks to a goal from big Dutchman Pierre Van Hooijdonk. After the game Grant could not walk or even drive his car for 6 weeks because of the pain he put himself through but admitted it was all worth it –
"I sat in the back seat of any car with my leg extended but Celtic won the Cup Final and that was all that mattered."
That quote says it all really.
Did we have any of that passion or bursting a gut to try and win or force a replay? The short answer is, no.
So where do we go from here?
Celtic are effectively starting their longest ever pre-season when St Johnstone come to town on Sunday. This should now be a time for trying out fringe players and getting the team to really gel and express themselves before the Champions League qualifiers next season. The only problem with this is that 8 or 9 would be fringe players are out on loan. The likes of Tom Rogic, Tony Watt and Callum McGregor would have benefited from getting game time in a Celtic jersey.
The unbeaten record means very little to me, I'd trade it right now for a place in the Scottish Cup, as would most. So we should not fixate on this as we move forward. Neil Lennon has to be bold and drop players who have not done it for him when it really mattered. Time to breathe fresh air into this side and get them to up their performances. Only by instilling passion and fire in these players will you get reward.
We are marching towards the Scottish Premiership title but lets do it with a little swagger, eh.
Hail Hail