As we get set to return to Celtic Park for the new season, what ways could the club improve the matchday experience for supporters?
It was absolutely fantastic to be able to return to Celtic Park last summer after being locked out of the stadium for so long.
The priority for the club should always be to assemble a strong side on the park and then look towards other matters.
With Celtic getting get set to once again compete in the Champions League, we should be looking to offer a first class experience for supporters at the stadium.
So here's three things the club should look at to improve the overall matchday experience:
Ban around alcohol
The biggest issue we face as a club is the outdated ban on alcohol at football matches in Scotland which has been in place for over forty years.
After recently attending the Nations League match between the Republic of Ireland and Scotland it once again emphasised how silly the ban is as myself and friends were able to purchase pints before the game kicked-off at the Aviva Stadium.
As a club along with other teams we should be looking to try and challenge this legislation. It would allow for supporters to arrive earlier at the stadium on matchdays and be able to relax as well as providing extra revenue for clubs which I know Celtic have tried to push for in recent years with our current Chief Executive being in favour of fanzones.
Celtic Park Facilities
Alcoholic beverages are not to everyone's tastes meaning that as well as challenging legislation, facilities within Celtic Park could be improved.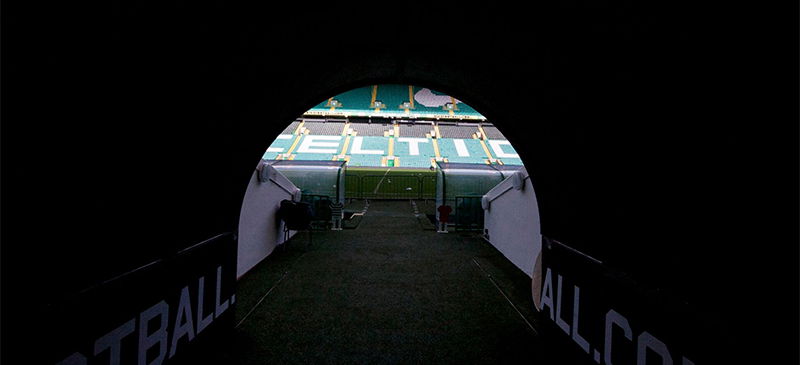 The food selection on offer is very limited and doesn't accommodate to many different allergies.
Tottenham Hotspur have been leading the way on innovation in football stadiums with the club having 60 food and drink outlets serving a wide range of food inspired from London's vibrant street food and market scene [Tottenham Hotspur].
They make it appealing for supporters to turn up early which would allow for a much less stressful experience for fans and give them a better quality selection than the usual vans which sit outside the stadium. This is definitely something the club could take inspiration from and improve on.
Public Transport to Celtic Park
As supporters continue to face the challenges of times we are living through presently with a cost of living crisis, it would be great to see public transport improved around the stadium.
Once again, this is not an issue that Celtic can easily resolve and I know the club have tried to hold talks with transport providers.
If governments are serious about climate change, they should be encouraging more people to use public transport to commute. With ScotrRail being recently nationalised, now would be a good time to offer football fans a deal or free travel with their match tickets/season tickets which was the case during the 2014 Commonwealth Games.
Much of the issues to be improved on are not entirely down to the club, but further positive engagement on our part would be welcome. A consultation type survey with fans would also be a welcome step to see what supporters would like to see improved on.