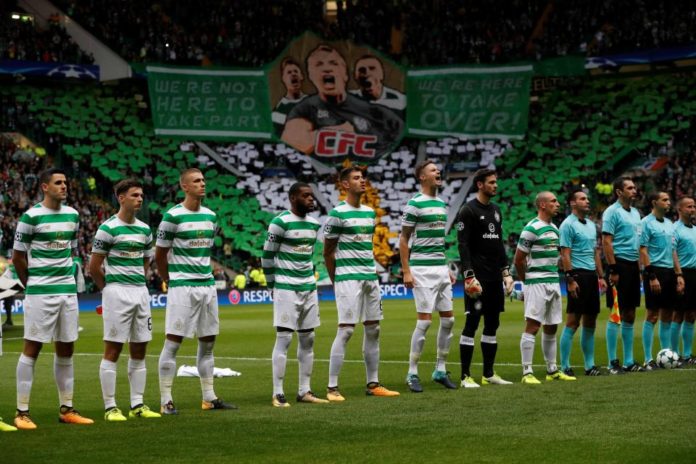 The world of football does not expect Celtic to make any impact on Europe this season.  It is no change to common opinion, although this season The Bhoys have the quality in their ranks to shock.
That theory was proved when The Hoops annihilated Anderlecht 3-0 at Constant Vanden Stock Stadium in the Champions League.  It was their first points of the group stage this season, their first ever win in Belgium, their second ever away win at this stage, and a statement of intent.
On the same evening, Paris Saint-Germain stuffed Bayern Munich 3-0 at Parc des Princes.  The Parisians also hammered Celtic 5-0 in the opening game, and the neutral opinion after that was, 'The Hoops will not be in Europe after Christmas'.  Now, nobody knows what to make of The Bhoys v Bayern double header, as it seems quite clear that PSG are a class above every other team in the group.
The Bavarians board were not impressed with the result, and it lead to the sacking of manager, Carlo Ancelotti.  It was an extra boost for Celtic, and helped to reinstate the belief that they can beat Bayern to second place, and qualify for the knockout stages of the competition if they are on top form.  This Hoops squad is more promising and stronger than last season, and they should not be underestimated, as when it's 11 v 11 anything can happen.
The Champions League knockouts would be the greatest financial boost for The Bhoys, however, if they enter the Europa League round of 32 they could do well, and progress would be made from last season.
Martin O'Neill's career at the club began similarly to Rodgers' in that he won the treble in his first season.  The Hoops support will be hoping that the trend continues, with the potential of having another Seville-like season.
There is a brilliant buzz around Celtic Park at the minute, and everyone at the club is eager for the international break to end to allow them to get back to business.  Celtic will want to get their game with Dundee over and done with, and get their teeth into the German giants.