STEVEN NAISMITH will NOT be taken to task for his stamp on the Celtic captain, Scott Brown, SunSport report.
The Hearts player looked to clearly stamp on the Brown during the game while the midfielder was on the ground. However, the SPFL had until 3 pm today to charge the Championship star with the offence but have chosen no to do so.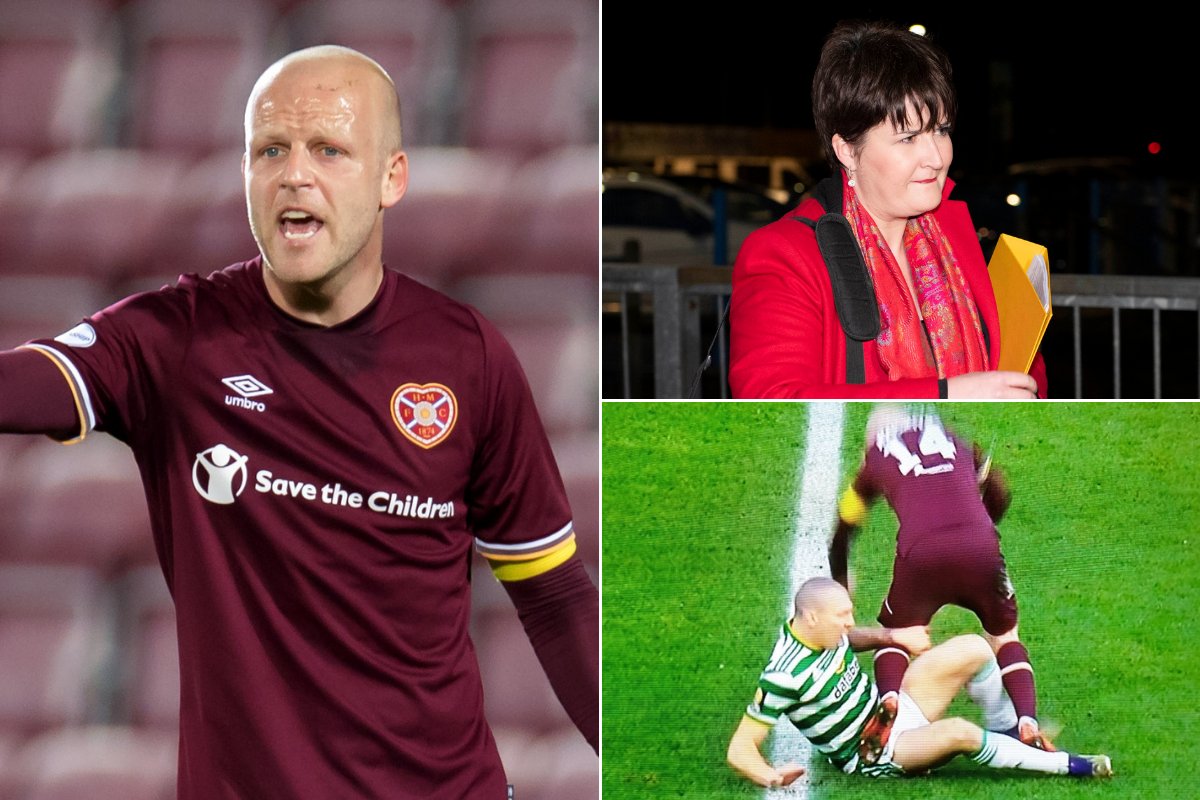 This isnn't even the first time Naimsith has stamped on Brown, but he continues to get away with it, just like he got away with so many challenges during the cup final.
It gives Naismith Carte Blanche to do whatever he likes without any repercussions.
Scott Brown was quick to get in the face of Naismith during the game and after Celtic scored their third. The Celtic captain is regularly subjected to very poor challenges with no protection, leaving him to get on with things and exact his own retribution which usually ends with the player laughing at the guy who tried to wind him up.