by Craig King (@FootballSwissEN)
Switzerland international Albian Ajeti has been strongly linked with a loan move to Celtic in the last few days and now the player is scheduled for a midweek medical in Glasgow, but many Celtic fans will undoubtedly be asking the question: who is Albian Ajeti? And they'd be forgiven for asking that too.
Ajeti is more than just a well-known name and face in Swiss football, he is one of the most recognizable and one of the many young talents that have shown enough promise to earn a move to the Bundesliga or Premier League in recent seasons but it is highly likely that, unless you are particularly clued up on your Swiss football, the first time you heard of the name was when he signed for West Ham United in August 2019 or it may even have been when the first transfer link came to light in the last couple of days.
Regardless, it seems that Celtic and the fans may just be getting to see and hear a lot more of the twenty-three-year-old Basel born striker in the coming season if the transfer can be made.
Ajeti joined Basel as a youth player at the age of just eight in 2005 alongside his two brothers and quickly progressed through the ranks to the successful U16 team. It has been said that around this time FC Barcelona were also interested in signing Ajeti but he would sign his first professional contract with FCB in 2013 at a time when the club was already set to secure their fourth domestic title in a row.
From there, it didn't take long for Ajeti to break into the first team. He made his debut with seconds to spare in the first leg of FC Basel's memorable UEFA Europa League L16 tie with Salzburg in 2014 at the age of seventeen and followed it up in the league against Thun one month later before scoring his first professional goal against Lausanne in the league in May 2014. Ajeti would spend much of the next few seasons still with the U21 team in the third-tier of Swiss football but would sporadically appear for the first team too. He would score one goal in each of the following two seasons and three in the Swiss Cup without every properly breaking into the first-time.
He was then almost fast-tracked to the Bundesliga despite so few appearances but his potential seemed clear. Augsburg signed him for just under a million at the age of eighteen in January 2016 although he made just one appearance totalling 36 minutes, playing mostly for the youth side before moving to St. Gallen on loan at the start of the 15/16 season. This is where he really started to make his mark, he scored ten goals in twenty-nine for them. That may seem unremarkable but worth noting that FCSG finished seven that season and only scored forty-three goals in total.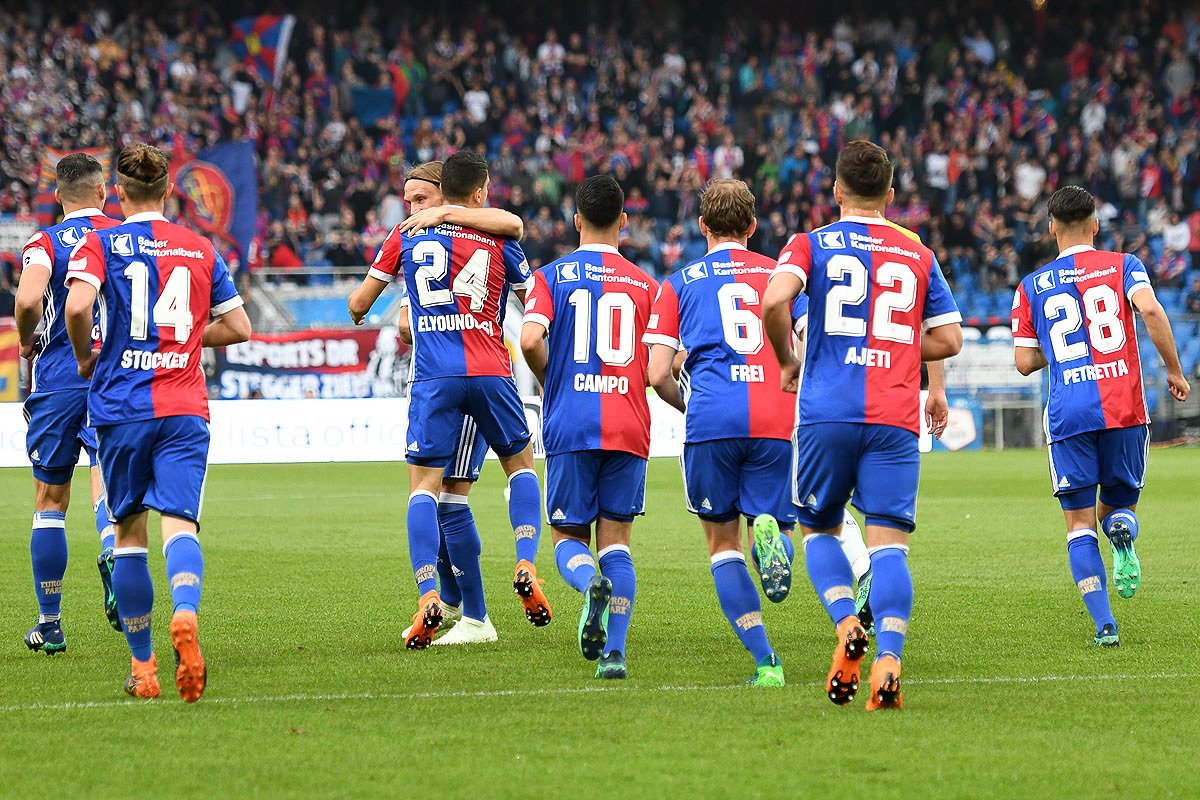 That summer, the move was made permanent with Augsburg breaking even in the deal. He did not stay in St. Gallen long though as after three goals in seven appearances, FC Basel poached him back to St. Jakob-Park in October for just over one million. In 17/18 (14 in 25apps, 4 assists) and 18/19 (17 in 32apps, 8 assists) he finally made his mark at his hometown club. Basel were left way in the dust of record-breaking Young Boys but Ajeti was very much a success story as he won the top scorer award in the 18/19 season.
His form hadn't gone unnoticed. He made his Switzerland international bow in September of that season, scoring on his debut after six minutes against Iceland and of course, it hadn't gone unnoticed by West Ham. Ajeti played one more game for FC Basel in the new 19/20 season, scoring once and assisting twice in a 4-1 win at Sion before making the 8m move to London and the Premier League.
It is fair to say it hasn't gone very well since. I was of the opinion back when he was sold that he would greatly benefit from just one more season in Basel. He had flourished in the two prior seasons and another year would've aided his development and increased his transfer fee for FCB too. It was a risky transfer for Ajeti and it has backfired. At a club like West Ham who are often in the relegation battle, you have to hit the ground running. The club and the fans can't afford to give you time and it is exactly what has happened to Ajeti. Despite the large transfer fee, Ajeti has been given just nine league matches to prove his worth and the maximum amount of time in any one game was forty-five minutes against Newcastle. His total time in the pitch in the other eight games totals just 83 minutes.
He did feature for ninety minutes in three of West Ham's domestic cup games and, it must be said,  he didn't perform well but he has simply never been afforded a consistent run of games in the team. The West Ham transfer has been a failure for Ajeti but I think it could've been so much more if given a proper chance.
A move to Celtic would be a great opportunity to rejuvenate his career and I have little doubts he could score plenty in Scotland. A potential move would also see him reunite with ex-FC Basel teammate Mohamed Elyounoussi who has sparkled since he moved on loan last season although Ajeti and Elyounoussi played together for only seven months. The two of them on the same team often produced for Basel. Elyounoussi was the assist for four of Ajeti's goals in those seven months and the duo provided twenty-five goals and nineteen assists between them.
In summary: this would be great for Celtic and Ajeti. It strikes me as very similar to Elyounoussi. A player with quality and eye for goal looking to rejuvenate his career. I only see it as win-win.