Ad
idas
have
unveiled
a
rem
astered
football
kit
for
Scottish
giants
Celtic
,
as
reported
by
Foot
y
Head
lines
.
Named
the
'
Ad
idas
Celtic
Icon
Retro
Shirt
'.
As with the other Adidas 2023 remake 'icon' jerseys, the new 2023 icon retro uniform for Celtic FC will not be worn during a match but instead presented in the pre–game warm-up.
This is only a predicted version of the shirt.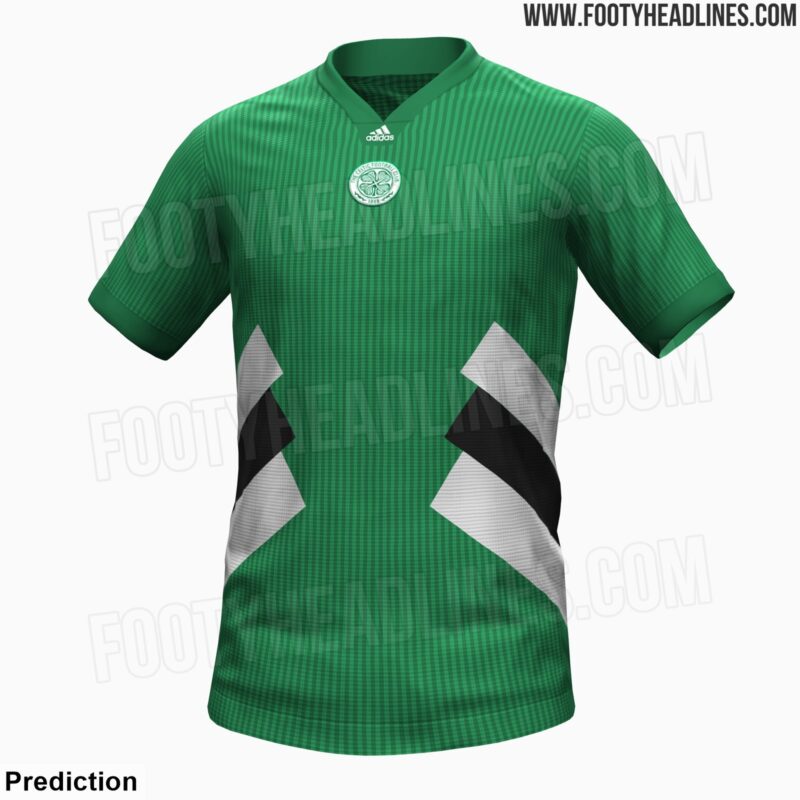 The Adidas Celtic FC 2023 icon retro shirt is likely derived from the same pattern as other Adidas 2023 remake retro jerseys. Drawing from the aesthetics of the 1990s, it displays large Three Stripes and a traditional EQT–inspired collar.
It is known that the Adidas Celtic FC 2023 icon retro jersey will predominantly feature the colour green. It is anticipated that black and white accents will be used to complement the design. FootyHeadlines have made two conjectures of what the Adidas Celtic 2023 icon retro shirt could look like, which should be pretty similar to the actual version. It will be available for approximately £80 from February/March of 2023.