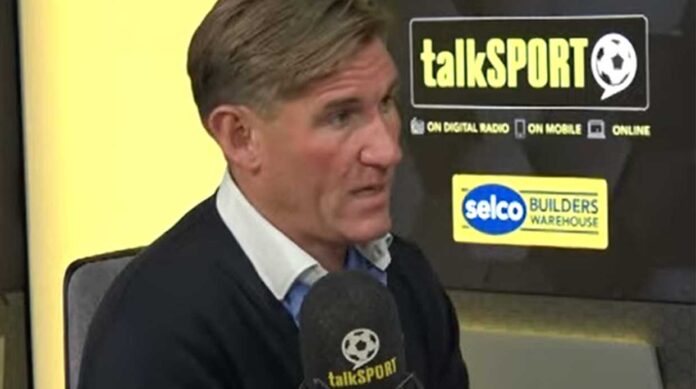 SIMON JORDAN has told listeners he believes Michaele Beale will have his 'backside' handed to him by Ange Postecoglou and Celtic after the new Ibrox boss jumped ship from QPR.
Jordan believes Beale has jumped at an opportunity he should've resisted, and his lack of loyalty will be his downfall.
Beale moved back to Ibrox to become first-team manager after spending three years as club assistant manager, watching Celtic win two trebles during that period.
Jordan, a former Premier League chairman, believes Celtic are streets ahead on and off the field and to stick two fingers up at QPR after giving him the chance to manage independently.
Speaking live on TalkSport: "This guy, in my view, will get his backside handed to him by Celtic.

"Celtic are miles away in terms of their dugout and their financial section. I think he will reap what he sows.

REUTERS/David Klein

"There are too many football managers out there who don't understand that it's not about taking every opportunity, but taking the right opportunity.

"Loyalty is a two-way transaction. The bottom line is QPR gave him an opportunity, nobody else game him that. He was going from being an assistant manager, which is vastly different.

"Integrity and decency and loyalty are things that will carry you much further."
Celtic is in a good place, but they're not taking anything for granted. There will be no complacency at Parkhead after the World Cup. Ange has managed to get his side nine points clear at the top – a huge reason why GVB isn't managing in Glasgow anymore.
There is a lot of football to be played, and Jordan highlights the massive gamble Beale has taken. However, massive gambles can pay off, and Celtic will guard against any sort of bounce their rivals might enjoy after bringing in a new boss.