STEPHEN WELSH's father has talked to The Athletic about his son's career, his kind family gesture and Celtic legend – Tommy Burns.
Stephen Welsh shares the same name as his father, not confusing at all!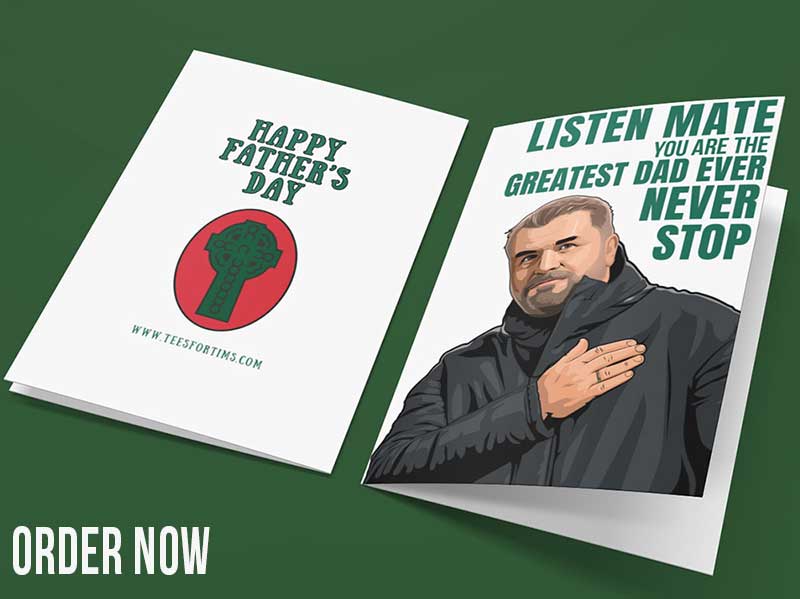 Welsh senior has opened up on his son's youth days, saying that Welsh junior used to play in the central midfield and would often show his quality by controlling games as a youngster. He was more skilful and faster than the boys he was playing against, even though they were older than the then midfielder.
"He was playing against bigger and stronger boys, but he was able to hold his own. He was enjoying it, and as the weeks and months passed it was evident he was pretty good at it.
"He would be running games at that stage; simply because of his technique and pace, he could pass a ball.
The defender was then moved to centre back by his coach and was utilised as a ball-playing centre half.
"The positional thing is funny, because he started as a midfielder, and I saw him as a midfielder if I was honest, but his coach saw him as a Celtic centre-half, he saw something I couldn't, that he could use his pace and ability on the ball well."
After his goal against Hearts, Welsh Snr then compared his son to Tommy Burns' quote, "I was the supporter who was lucky enough to get the hooped jersey to wear and become the people's representative on the park." By saying;
"You can tell by his reaction when he scored against Hearts how much it meant to him. You can imagine it was quite an emotional day for all of us, to paraphrase that Tommy Burns quote, Stephen is a lucky one, a lucky supporter to find himself on the pitch and live the dream."
Reflecting on taking his son to the Partick Thistle games, before he had the opportunity to attend Celtic games, he told the Athletic that Stephen Jnr now has two season tickets for Celtic and his family sit in those seats;
"He went out and bought two season tickets on his own, to give to the family.
"So other members of the family can get to the games. I thought that was a nice gesture, a touch of generosity.
"I can tell you they're getting passed around a lot at the moment!
"We took him to some Partick Thistle games at the start.
"We're all big Celtic fans and he wanted to go watch Celtic, but I judged it as having smaller crowds to get used to football occasions, and he enjoyed it, and then I started taking him to watch Celtic."
The Scotland Under 21 star's father then cast his mind back to the Glasgow Cup triumph against theRangers in 2016 and compares the level Welsh was playing at then, to now under Postecoglou;
"That game was funny because Rangers were a better team at that point with better players, but there were a number of less-spoken about Celtic players, like Stephen, who went out and won Celtic the trophy that day.
"It's not always about winning, but it is when you get to that level. If you want to be a Celtic player, it does get to be about winning. Not only do you have to win, but you also have to win in a certain style."
When called upon, Stephen Welsh has performed well and barely put a foot wrong. It's just a shame we now have defenders of a higher quality – however, Stephen certainly has his part to play this season