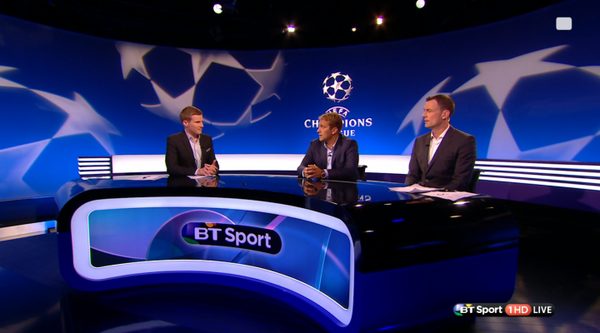 After Wednesdays spectacular attacking performance from Brendan's men I for one think that the Celtic support can begin to set our sights on the promised land of entering into the Champions League group stage. Five goals against a team who are renowned as 'defensively sound' is something I personally couldn't have dreamed of, but our attacking talents from Griffiths to Rogic with Sinclair and Forrest showed a determination to crush any side foolish enough to stand between us and the group stages of the Champions League. With Brown playing a crucial role in dominating the Hapoel midfield we have our captain back and without being too overconfident, avoiding absolute disaster in Israel, we can begin to ponder what giants of football we might see at Celtic park over the coming months.
I'm confident of Celtic being put into the fourth pot for the draw and so I will explain the pots from 1 through 2 and then 3. It depends what you as a Celtic fan want and expect from this group of players in Europe. If you want to see the best of the best at Parkhead then you would hope for Bayern Munich Barcelona or Real Madrid. If you want to see a team Celtic could realistically qualify from you would hope for CSKA or Benfica, all teams I would believe Celtic can go toe to toe with and match them both home and away, of course knowing how poor we are on our travels however, to qualify you need at least a point from home. Two teams I'd rather not see are Barcelona as we seem to draw them all the time and although it's always a privilege to witness the best footballer of all time produce his magic I'd like to see as many of football's greats as I can, and it's not ideal to have to face the dreaded MSN coming full pelt at your defence. I would also not like to see Juventus as I have no fond memories of our last 16 match against them in particular Stephan Lichtsteiner and his wrestling style defending which I'm still bemused was not punished. A glamour tie we've already played in preseason would be another battle of Britain against the English champions Leicester who we've shown we were more than a match for drawing 1-1 before losing too on penalties due to ICC format. I'd like to see Bayern personally because they have arguably the best squad in the world and display the talents of Robben, Lewandowski and Manuel Neuer so it would be an interesting test to come up against such a giant of European football.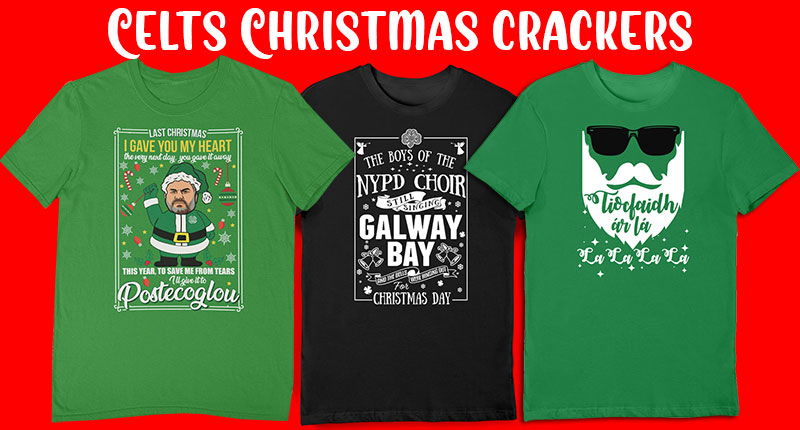 Thursday Flagship Podcast w/ Gianni Capaldi
Pot 2 possesses some very big names such as Atleti, Dortmund, Arsenal and Napoli and it would be difficult to decide who would be a desirable team to face from this group. Manchester City and Porto will enter this pot if they progress through their play-off ties with City being 99% in and Porto having some work to do to see off Roma. I'd like to see Borussia Dortmund failing we draw Bayern as their fans have an incredible passion for their football club much like Celtic and if the Liverpool Dortmund tie was built up by pundits for the fans coming together in singing YNWA then Celtic parks rendition would be a sight to behold, I personally believe Arsenal could be a good draw for us. If you watch the English Premiership you'll of course know the brand of football Arsenal play is sensational however I believe they're capable of more than the odd off day and I think we could potentially benefit from that as well as seeing the talents of Mesut Ozil, Alexis Sanchez and Aaron Ramsey. A mouth-watering tie would be for us to come up against Atleti given the history of that famous game where Jinky was kicked up and down the park decades ago by them and a disliking still arises over their comments on our greatest ever captain Billy McNeil. Teams I'd be confident of a result against from pot 2 would be Sevilla or Bayer Leverkusen as again I think we could definitely match each of them in most departments over the course of 90 minutes.
Pot 3, in my mind crucial in whether or not were competing in Europe after Christmas. There is one really tough side in this pot and that would be Spurs. A side brimming with young talent with the likes of Hugo Lloris Christian Eriksen and their very own Harry Kane who's basically the English Leigh Griffiths but he's not as good at set piece. There isn't an ideal team I'd like to face for any reason as they all pose threats to Celtic but I think this is the pot that will test us as to whether or not we truly deserve to be in the competition itself as there are several big European names in this pot such as Sporting Lyon and our last year's Europa opponent Ajax.
I think whoever we draw we as fans should get right behind the team and enjoy the occasion, it's our first venture into Europe's top tournament for three years and if we get a few extra players in to strengthen the squad and keep our key players fit I genuinely believe we can give any group a shot that we can be proud of, and if it is third place I'd be more than content just to see us continue our European adventure well into the new year but of course we want to see our club progress and I'm sure Brendan will be able to inspire the Bhoys to do us proud on the European stage.
@Jackgallagher88
---
Check out our new range of shirts!
[recent_products per_page="4″ columns="4″]