A lot of Celtic fans were up in arms or at least pointing out Armstrong Oko-Flex appeared to be wairing AirPods before coming onto the pitch against Hibernian on Monday evening.
Some thought the player was listening to music on the sidelines or it was something akin to Moi Elyounoussi taking his phone out during a heavy European defeat. It was nitpicking at its finest and the furthest thing away from an actual problem, even if he was listening to music!
In reality, we caught this pretty quickly that Neil Lennon was in the ear of some of the players during the game and Armstong was taking directions from the manager through his phone before heading onto the pitch.
Strachan confirmed what had happened and why the player had the AirPods in:
Strachan told SunSport: "It was fine for me and when you work with good people it makes it easy.
"Neil was on the phone a little bit.
"There were a few tactical bits and he was telling us to keep the energy up.
"Armstrong had an earpiece in so that Neil could talk to him before he went on.
"It was good for a young player to hear the manager before he went on the pitch. We use every bit of technology we can.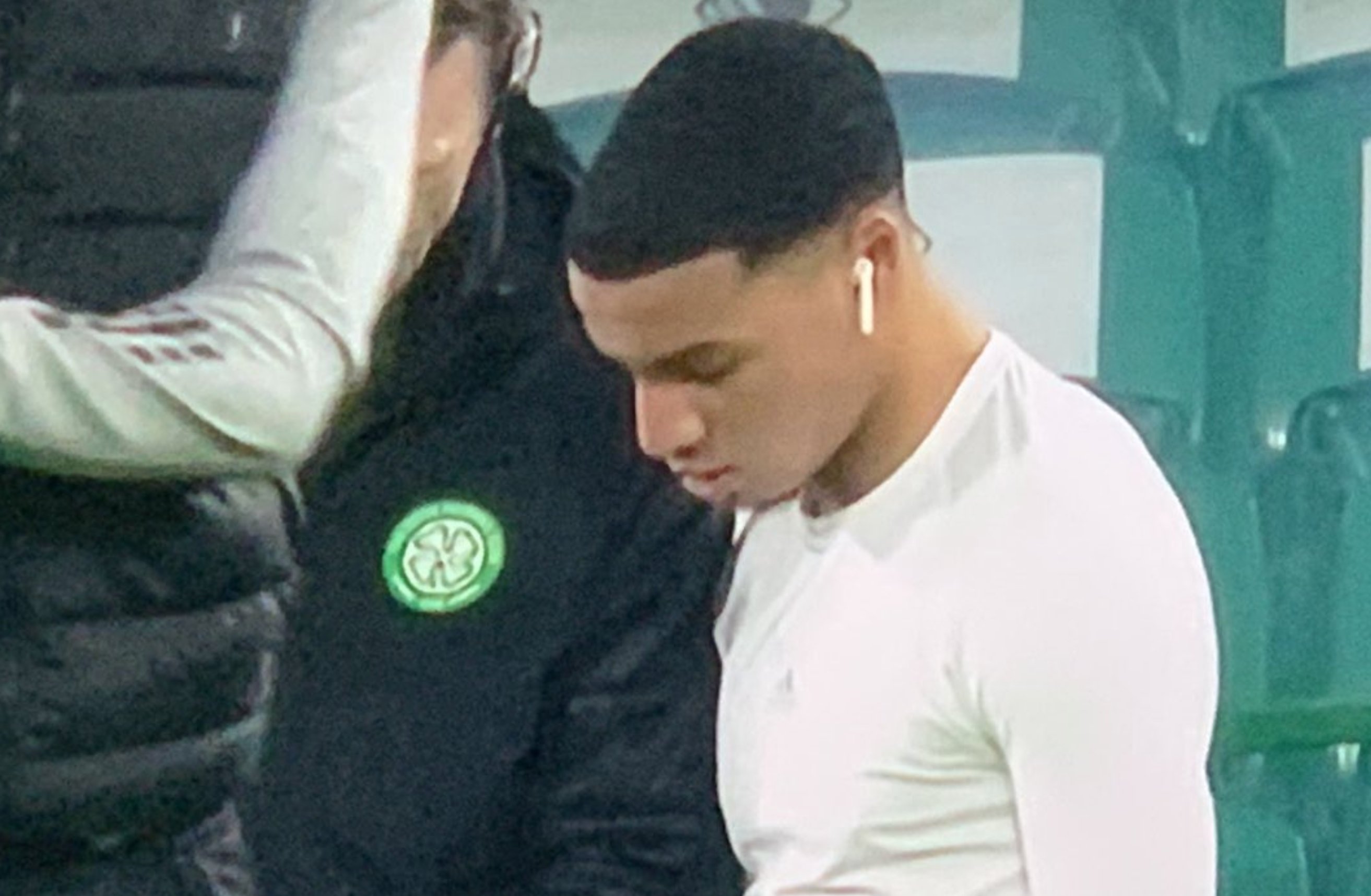 "The younger boys stepped up and we learned a good bit about them.
"They were up against a physical Hibs team and they coped well for the most part."
Celtic fell to a late equaliser and shared the points in the end. It means their title chase is done and dusted. Anyone who thinks we can come back from this on current form and the way this season has gone as a whole is kidding themselves on.