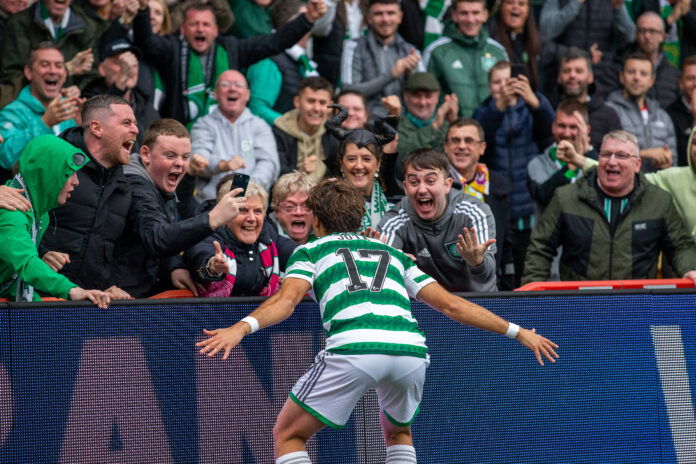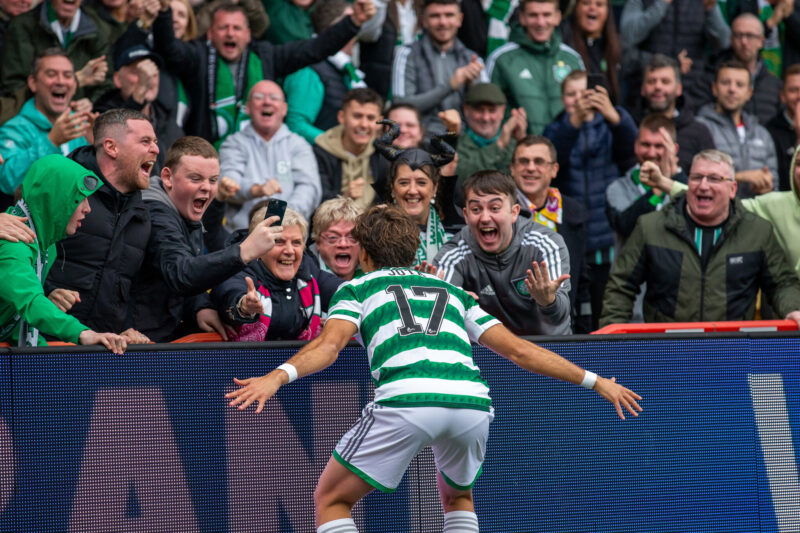 Scottish football was put into hibernation after last weekend's round of fixtures. The hoops came from behind against Ross County to win the game 2-1 in the end.
The game was marked by a huge controversy when Ross County were awarded a penalty by VAR which went past the point of ridiculousness. The Staggies scored and it was up to Celtic to respond.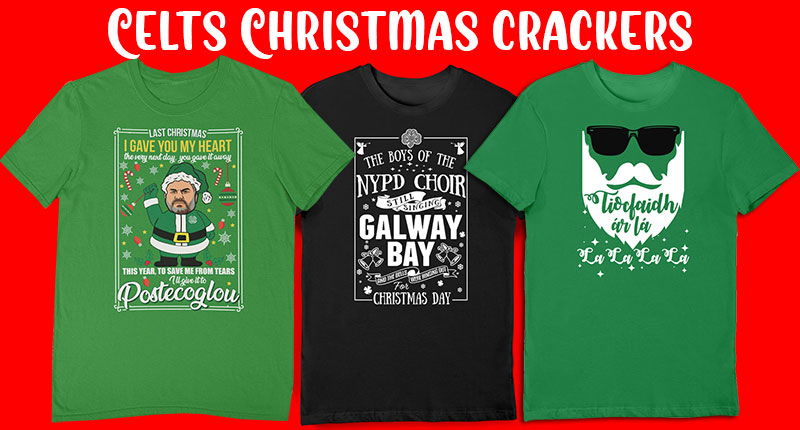 TRANSFER SPECIAL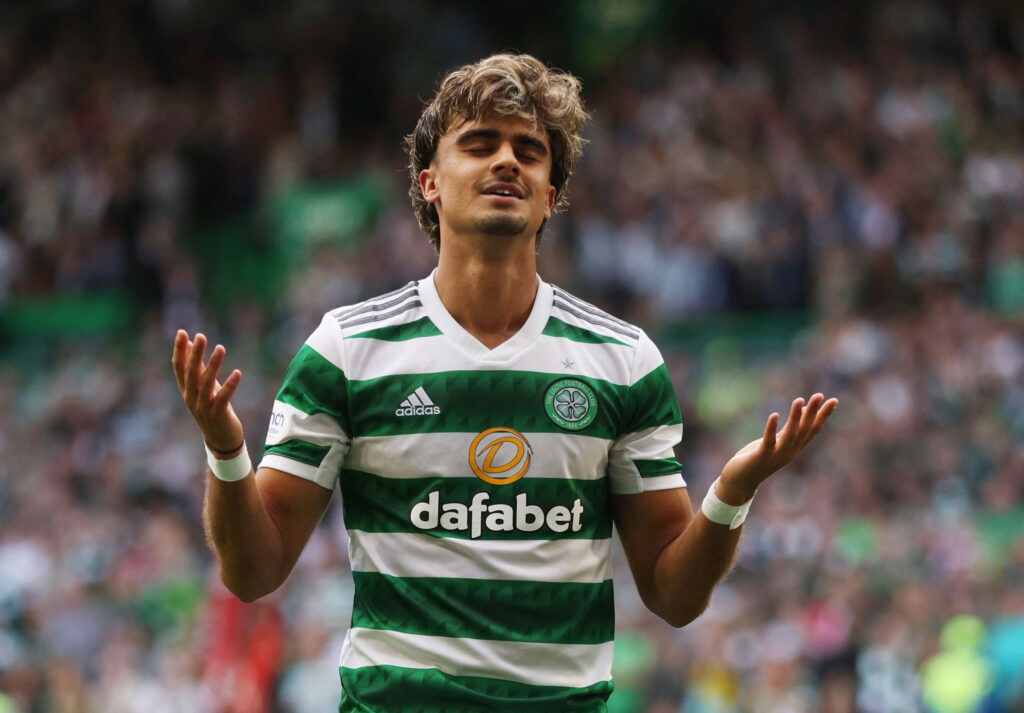 David Turnbull was the man to set Celtic on their way to victory. His goal set up the game nicely for Celtic to find the winner. After David had hit the back of the net, we noticed Jota springing into action from the sidelines.
The Portuguese star was warming up behind the goal, when the ball hit the back of the net, he ran onto the pitch, got the ball and launched it back to the half way line. At the time, CeltsAreHere pointed out Jota's assist to get the game going again and highlighted how together and competitive this group of players are.
Check the clip below courtesy of CelticTV.
Former Ibrox man Alan Hutton wasn't having it though.He told Football Insider: "Obviously you understand how much it means to him.
"He is not on the pitch and he is reacting that way. But, the flip side to that is that you are walking a fine line.
"You should not be there, you should not be doing that and the ref can interpret that however he sees fit. You could get booked or sent off for coming on the field of play.
"Yes it is good to see that everybody looks like they are pulling in the one direction. They are desperate to win which is a great thing, you just have to be careful you do not overstep the mark."
We understand pundits desperately attempting to stay relevant but surely Alan is better than this kind of nonsense. It was a fun moment for Celtic fans and there's no issue with any of it. He's got the ball and wanted to see his team go get the winner – which they did 6 minutes later through Sead Haksabanovic. Take the day off, Alan.