A Celtic fan has pointed out the crazy nature of Scottish football in a tweet from Pittodrie on Sunday.
As usual, Celtic sold out their allocation and headed north to watch their team play against Aberdeen. 1900 briefs were on offer to Celtic fans and they were, as Jim says below, 'crammed' into a small space in the stadium.
Not a big deal, however, when you look at the attendance of the game, as provided by Aberdeen's official website – it paints a poor picture.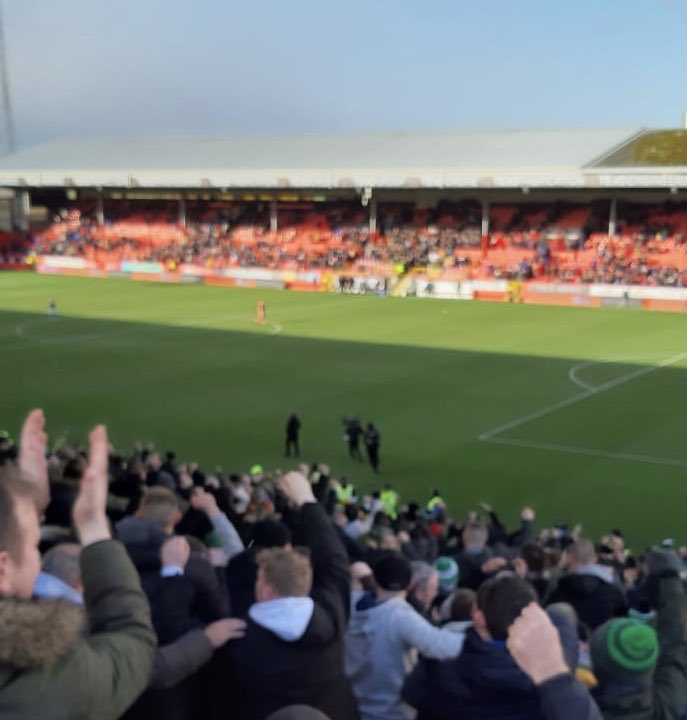 900 Celtic fans crammed into a small corner of a football stadium whilst the rest of the stadium lies half empty. What's wrong with this picture. This is the face of Scottish football. Clubs would rather have empty stadiums than give a better allocation to Celtic Fans ? Crazy ? pic.twitter.com/T3iK77XfAC

— Jim Forrest (@jims_a_tim) February 17, 2020
We acknowledge Jim's picture is after the game so it's not a true reflection of how many Aberdeen fans were in that particular stand but the numbers don't lie.
The attendance on the day at Pittodrie was a little over 14k and with a capacity of just past the 20k mark, there was a lot of empty seats.
Many clubs have cut Celtic's allocation in recent years with little demand for the seats they once occupied.
St Johnstone have this season gone against the trend and offered Celtic more seats for the games they play in Perth. The club looking to cash in on a large travelling support when the seats aren't getting used anyway.