C
elt
ic
B
opened
their
Glasgow
Cup
campaign
with
a
hard
–
f
ought
1
–
0
win
against
Clyde
at
Lenn
o
xt
own
on
Tuesday
.
Mack
enzie
Car
se
scored
the
crucial
goal
right
on
the
stroke
of
half
–
time
,
unle
ashing
a
thunder
ous
strike
which
sailed
into
the
top
left
–
hand
corner
.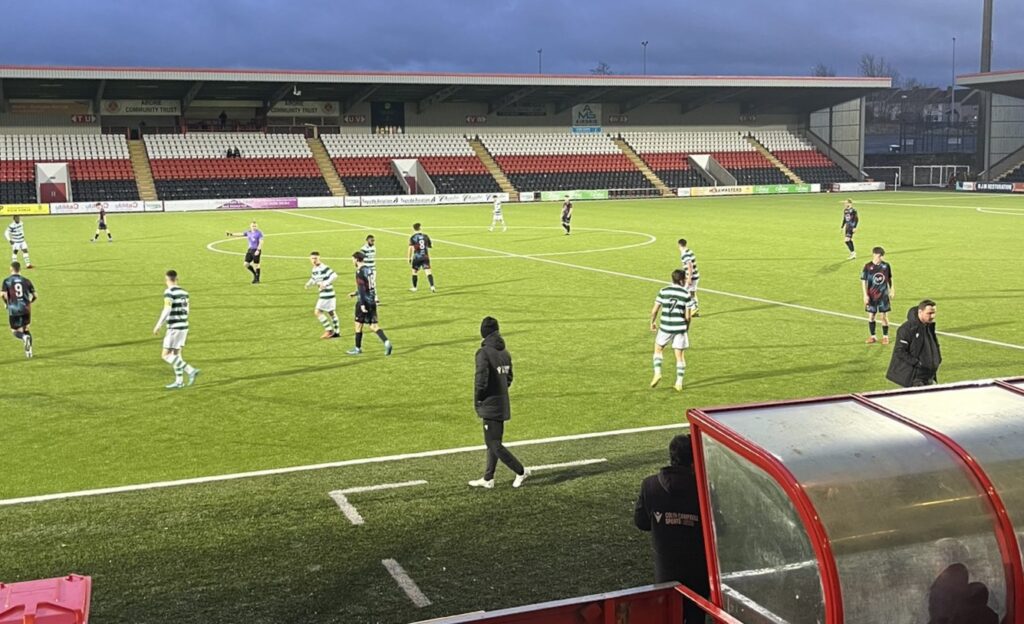 The young Hoops were in control right from the start, with Joey Dawson, Bruno Davidson and Ben Quinn causing some problems for the League 1 side.
Clyde had their first chance of the game on the half-hour mark, heading the ball past the post from a corner, but it was Carse's first-half goal that ultimately separated the sides. It was a super strike from the youngster.
Magnificent match-winner from Mackenzie 🔥

Watch @CelticTV's highlights from last night's victory ⤵️#CELCLY | #GlasgowCup | #COYBIG🍀 pic.twitter.com/l0iElzwNvo

— Celtic FC B (@CelticFCB) February 22, 2023
After the break, Celtic looked to build upon their momentum, but chances were few and far between in the opening 15 minutes.
Dawson came extremely close to netting a goal when he rounded the goalkeeper but he watched as the ball was cleared the ball off the line.
Both teams had further opportunities, but it was the Hoops who held on for a well-deserved victory in their opening Glasgow Cup fixture.
The attention returns to the Lowland League, with the Hearts side travelling to Airdrie on Friday for an afternoon kick-off.