Classic football shirts surprised us all with a social media post on Tuesday evening.
The account posted a picture of former Manchester United midfielder Darren Fletcher posing in a Celtic jersey!
However, it's not a New Balance effort or even a Nike! The shirt is one made by Umbro from the 91-92 season and it's widely regarded as a howler.
Like Celtic's fortunes at the time the line graph on the jersey showed us where we were heading during the 90s.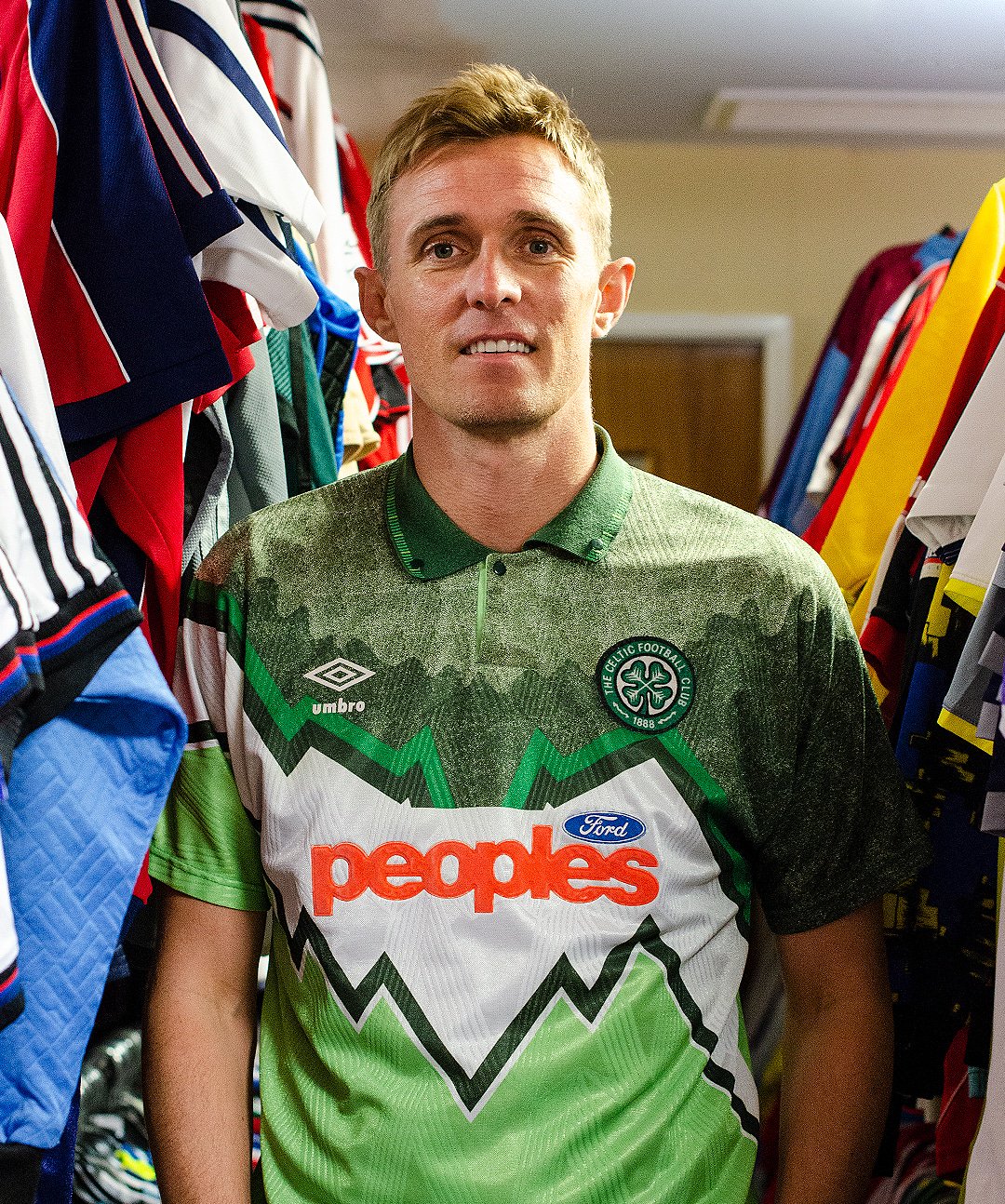 Fletcher has never hidden he is a Celtic fan and even has a picture with Celtic legend Tommy Burns back when he was a kid.
There were always calls for Celtic to try and snap up the player but we were never going to prize him away from Manchester Utd.
We just hope whoever Celtic's next shirt make is, don't get any ideas after seeing this monstrosity. There will be a hardcore audience who would probably love to see it make a comeback though.