With it being reported that Celtic have agreed on a fee of around £3 million to sign Canadian international Alistair Johnston, journalist Peter Galindo has given CeltsAreHere.com an insight into the price tag and the real length Johnston's contract due to an MLS 'Quirk'.
One of the great traits of Ange Postecoglou since arriving at Celtic has been his ability to cast the net far and wide to find gems from markets where Celtic wouldn't usually shop.
This has seen several international players arrive in Glasgow over the past 18 months, with Johnston looking likely to be the latest addition.
Speaking exclusively to CeltsAreHere, Galindo revealed the fee Montreal paid for Johnston a year ago and also why his contract wasn't up in just over a year's time:
"I think it's a decent fee considering. I think he moved to Montreal for about a smidgen over a million dollars US, so for him in a year to have the progress he has made and become such a pillar of the national team.

REUTERS/Hamad I Mohammed

"His contract technically expires next December, but there's that weird MLS quirk where there are options years clubs can pick up. I believe they were going to pick up the 2024 option. So I believe there were two years left on the deal, technically.

"Regardless, still a very solid fee for a fully-fledged Canadian international who is playing at a World Cup. He's still got a lot of growth in his game as well and who can still fetch Celtic a pretty good sell on value."
When digging into Celtic transfer targets, we always want to caveat all our information with the simple fact that Alistair is NOT a Celtic player yet. Until the deal is signed, we all know what can happen in football.
The deal to bring Johnston from Montreal to Celtic does look to be progressing very well. Hopefully, our podcast on the player with Peter will give you a head start on the type of player Alistair can be for the club.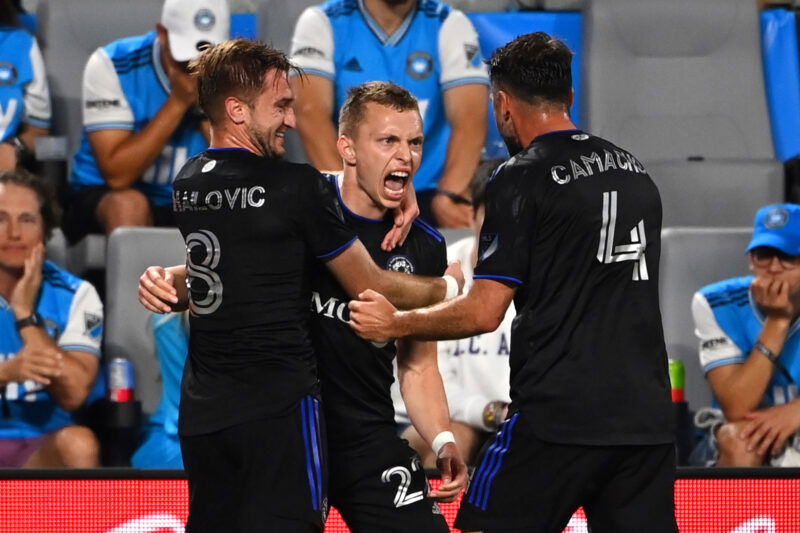 From all the information we've gathered through various outlets and Peter, it looks very much like an Ange-type signing.
The bhoys are about to head off to Portugal for a warm-weather training camp after a week off. Ange allowed his players to go unwind after a hectic first half of the season which culminated in a long-haul flight to Australia for the Sydney Cup.
New bhoy Yuki Kobayashi is set to join up with the players early in December but will not be eligible to play for Celtic until January. If we do sign Johnston shortly, the Canadian would be in the same boat as Yuki when it comes to playing in the SPFL.
Canada has still to wrap up their World Cup campaign against Morocco later this week. Unfortunately, the country was knocked out of the competition by Croatia at the weekend. After their final group game, the team will disband and return to their clubs, at which point we'd expect news to move fast.
At the same time, we're awaiting news on Josip Juranovic and if he indeed will leave the club in January. There is an assumption the Croatian will move on to make way for Alistair's arrival, but to this point, there have been no firm reports of a club ready to sign Josip.
Celtic are looking good at the top of the SPFL at the moment, with a nine-point gap between themselves and second place. The first half of the season has been exciting. There have been so many games Celtic have dug deep to get the win. We have a never say die attitude when it comes to domestic action.
They'll be back up and running on December 17th, away to Aberdeen.
LISTEN TO OUR FULL POD HERE